Firstly here is the adorable and snuggly reason for going up there-Little Caleb. 2 weeks old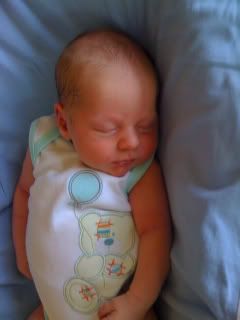 Awwwww isn't my nephew lovely? We all think so of course.
It was a very quick 3 day whirlwind of a trip. I managed to see a dear friend who's baby is due a week before mine! Here are our bellies
Luke and I snuck out minus kids for a very lovely dinner with some great friends who don't have kids (yet? maybe one day...) and that was just so civilized! I also seemed to bump into a heap of people that I hadn't seen in ages, which was lovely.
But mostly we hung out with the family
Swam in the pool and even got to spend Kiara's birthday party with her.
The flight home was hell-Willow managed to throw an hour long full body tantrum after doing a poo that escaped her nappy and went halfway up her back.
It was good to get home-and sad to see what the bushfires had done down here while we were gone.
Only about 7 weeks to go til bubs arrives-getting organised, nesting and counting down!