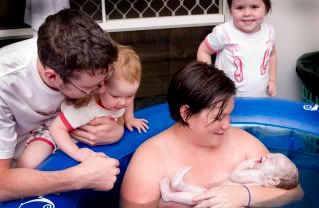 An amazing thing happened at our house on Saturday night.
Our third daughter Harper Bliss entered the world. It was fast, intense and incredible. I was surrounded by my husband, midwife, children and best friend as I birthed my baby girl into the water and scooped her up into my arms.

She is so much her own person...and so much like our other two.
I am resting and feeding and babygazing...just blissed out and feeling blessed.
Welcome earthside Harper.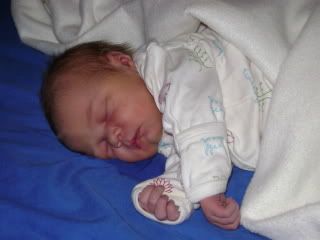 I promise to be back with more at some stage :-)