I have been reflecting on the decade that was. Have I had a busy 10 years! Here is me and my then-boyfriend at midnight, just as the new millennium ticked over (thanks Gra for letting me use this pic)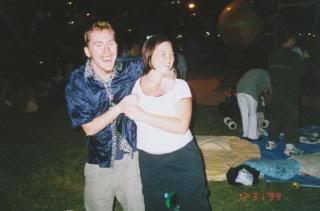 That year was huge for me. I turned 21. Much to my surprise that relationship died a natural death about 6 months after this photo was taken and I found myself back living at home with my parents. I made a decision to move to Melbourne for a complete change and to start fresh. At the end of the year I met Luke-who was up on holidays from Melbourne so it happened. The rest, as they say, is history.
The rest of the decade has seen massive changes. I have had my 3 amazing children, I married my man, we bought a house, we lost a house, we moved back to QLD, we moved back to VIC, I lost my beloved Pop, I gained two nephews and a niece, I've been vegetarian, vegan, omnivore and everything in between. I feel like the last decade was building my house by experimenting with different materials and now I'm happy with the end product the next decade is going to be about making it my own and becoming comfortable in it-tweaking and adjusting along the way.
So here is a photo of me 10 years later-at midnight as the new decade ticked over. With my husband. I'm older, fatter and much more comfortable with who I am.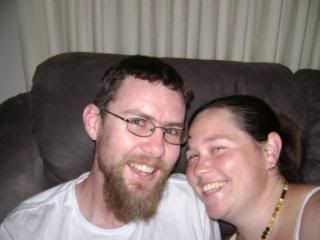 Looking forward to the next decade and all it brings.