My very first awwww by the lovely
Rach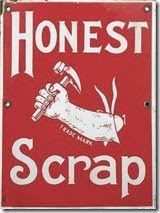 The rules are to share 10 honest facts about myself then give the award to 7 other bloggers who inspire me
1-I am completely useless with money. If I have it, I spend it. Period.
2-when I was a vegetarian I often craved bbq chicken.
3-when I was giving birth to Tannah I was SURE she was coming out my bum.
4-after she was born it FELT like she HAD come out my bum. No one talks about how bloody sore your bum can be!
5-I think "Twilight" is one of the absolute worst books I've ever read.
6-I think my kids are super cute, probably cuter than your kids lol.
7-I have quite a few friends who have kids starting prep this year. Every time I hear talk or tweet or post about it I breathe a sigh of relief that it isn't us-even though I'm interested in their journey.
8-I have a pretty good and frequent sex life, especially considering that I have 3 young kids who co-sleep.
9-I cried watching a You Am I concert on TV about a year ago because I felt so sad for the death of the life I used to have before kids
10-I swear a fair bit. If you know me in person this will be no secret to you.
Now the passing on of the award...
Kate at
Picklebums
. Love her blog, love her family, love getting free rhubarb.
Sif at
At The Bottom Of The Garden
. Love a blog that is straight up and always a good read.
I'm really enjoying
My House Smells Like Vanilla
Stacey at
Two Little Lions
. Great photos of her kids living the unschool life.
Natalie at
Moeder Kip
. Very talented Mama.
Ayla at
Primal Home
. I'm new to reading this blog and I'm really loving it.
Sazz at
Ilithyia Inspired
. A good birthy blog.
I'm going to give a special mention to Idzie at
I'm unschooled. Yes I can write
. She may not get the award cause she may not read my blog. But check hers out.