It's Easter. I get all the fish on Good Friday thing because Easter is a very big Christian holiday.
But it's also Autumn and harvest time. Which is why all the bunnies and eggs and spring bonnets annoy me a bit. We live in the SOUTHERN hemisphere.
So we did some Autumn themed craft. I printed off some leaves, apples and pumpkins and the girls painted them.
We left them to dry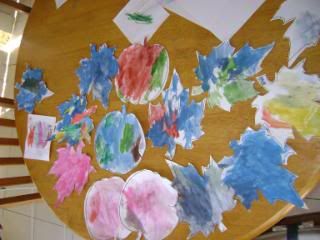 And then made a leaf mobile out of them.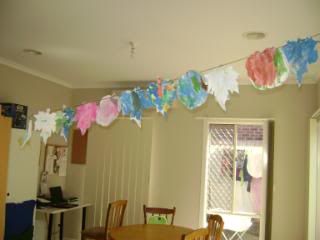 Today I made pumpkin soup and bread. Some of the pumpkin came out of our very own garden and I made the stock from scratch. I'm spending some time reflecting on my personal harvest from the previous year-and what to let go of coming into winter.
Happy harvest everyone!