My beautiful firstborn is five.
Here we are just after she was born
Luke and I make lovely babies. Clearly.
Around her first birthday
Around her second birthday
Around her third birthday
Her fourth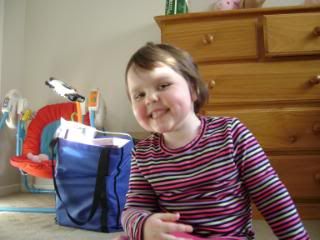 And here she is at her fifth birthday party holding a snake.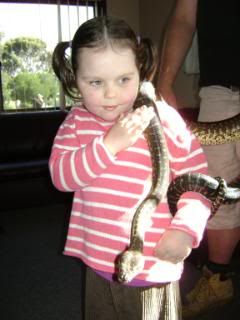 And me getting a cuddle at the zoo today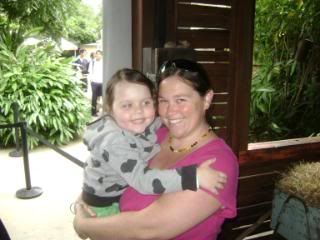 Dear Tannah. My sweet, sensitive and caring Tannah. You are such a joy to be around. You frequently blow me away with your concern for others and the depth at which you feel things yourself. You are quite sensitive to all things frightening and upsetting. You have a passion for wildlife and I'm sure I will look back on the Bindi/Steve Irwin obsession one day fondly. You ask lots of questions and I hope I'm doing a good job of answering them all! You love to spend time with your friends. You love to craft and draw and, when the mood strikes you, to play big, elaborate games with Willow. You are very affectionate to those you love-showering them with cuddles, kisses and artwork. You love to be read to for as long as the reader will allow. You make up songs and dances. You blame your farts on Harper. Right now mostly you want a puppy.
I can't believe how quickly you have grown into a little girl. I still feel like you are my "practice child" a lot of the time and although I am trying my best to do right by you, I might be stumbling through with no idea.
Love you so much Tanz-bonanz. I'm a lucky Mama indeed.