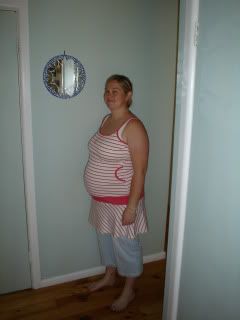 This is me somewhere toward the last 3 months of my pregnancy with Tannah.
I had no idea what an amazing journey being a parent would be. It has been magical, hard, intense, joyous, exhausting, inspiring, fun, scary and blissful and so on and so on. I have learned more about myself as a person by being a parent to someone else. It has been by far the hardest and, at the same time, the most rewarding thing I have ever done. I still can't believe that I can have so much love & concern for 3 other people. I am still amazed at how much I want to be a great person for them. I am a changed person for having children. I am much truer to myself and less likely to compromise beliefs based on what other people think of me. I also function pretty well on much less sleep than I was used to and know lots more Wiggles lyrics.
So a happy Mother's Day to all of the Mama's reading this. Know that we are doing the most important work there is.