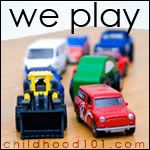 I've been meaning to join in on this one for ages! Play-it's where my kids are at!
Unschooling role-model and author
Sandra Dodd
coined the term
"strewing"
which is to leave materials of interest around for the children to discover and choose to get involved in or not. At an older level it might be an interesting book or brochure on an exhibition etc. At the ages my children are at I often use strewing as an invitation to play!
So I set up the farm before I went to bed
Schleich
animals! We love them.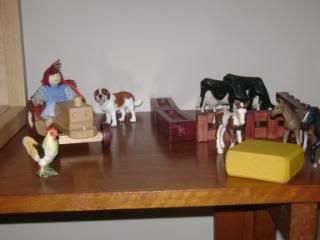 And in the morning the girls were excited to find an invitation to play at the farm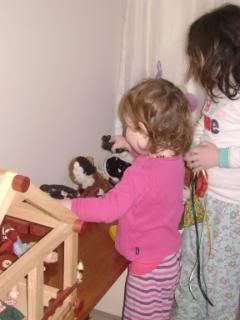 Sometimes I set up a craft activity that the girls can run with on their own or I find a book about an animal someone is interested in and put it in a place they'll see it. I'm just getting into strewing-and I'm having a lot of fun with it-I'm pretty sure I'm not the only one.
Why don't you come play at the Childhood 101 We Play link up too! You can do that
HERE
. Happy playing!