We've had a HEAP of rain over the last week. Wait, month..hang on, year? let's just say that dams all over Victoria are full.
Which means MUD!! Glorious mud! And playing with our
Green Toys
recycled plastic tea set from
Eco Toys

The kids were out in the newly grassed backyard having a ball making mudpies.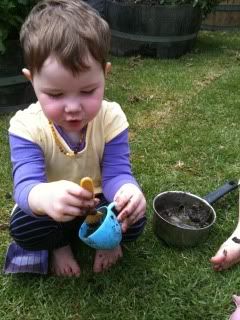 Love seeing them get messy!