We've had a hugely busy week and I guess one of the most simple and wonderful pleasures of all is family and friends who you love to spend time with.
Here are some others
-Breastfeeding a toddler.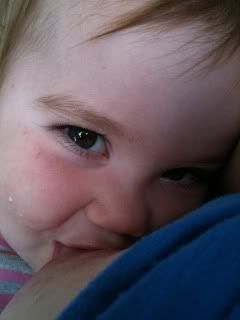 Not what everyone would call a pleasure but I feel really happy that I'm going to have made (and exceeded with the older 2) my goal of 2 years.
-Discovering an awesome podcast.
The Humans Being unschooling podcast is definitely worth a listen to anyone who is interested in the topic. The
blog
and
website
are great too.
-Being a guest blogger on a great website
I wrote an article about
Attachment Parenting with older children
earlier this month which was featured over at
Natural Parents Network
. I love that site and love being a part of it.
Sleep-ins
I got one today and now I'm on the computer! What a relaxing Sunday morning!
Hope your day is full of simple pleasures too