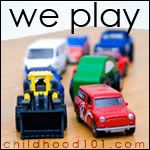 Tannah has been talking about volcanoes since seeing this Playmobil set and talking about how AWESOME an exploding dinosaur set would be.

I decided to do ye olde baking soda and vinegar experiment in the back yard sandpit and knock her socks off.




Find a tube shaped container and put in some baking soda and at the suggestion of Kate some red paint and handwash for dramatic effect.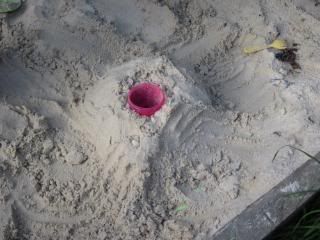 Get the kids to make a volcano and put the cylinder in the top.




Pour in vinegar in front of riveted audience




Ka-pow! Science and play at work!

We're playing along with Childhood 101's WE PLAY! Go and check out the other great play ideas.