I drive past this little creek often and have been wanting to go and let the girls explore. Yesterday the sun was out, Luke was home and we had no plans. So we packed up a few things and went up for a look.
Tannah and Willow were keen to dip their feet in and check it out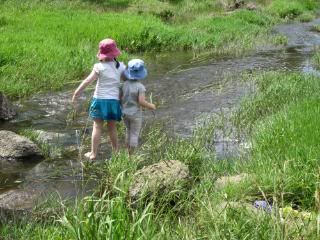 Harper was happy to look on form the sideline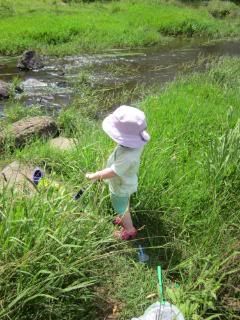 There were lots of little fishes and tadpoles to look at, as well as all the flora both in and out of the water.
We took some jars to catch some specimens in to observe up close (we let them all go)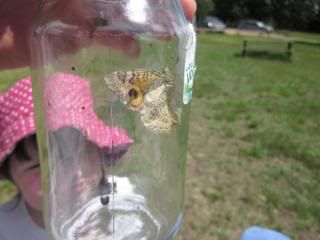 And poor Luke was feasted on by a leech! This freaked the girls OUT. They were disturbed by the whole thing and fussed over their Dad, applying band aids to stop the bleeding (so much blood!)and checking in with him for ages after.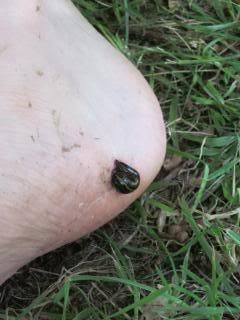 We had a lovely day. After some exploration we sat under a big shady tree and had a snack before leaving and we took the long way home and all 3 little nature enthusiasts were sound asleep within no time :)