This time 2 years ago I had just thrown my 39 week pregnant body out of bed and onto the tiles as my waters went *pop*. Labor would not start for another 12 hours but then it would only take a couple of ouchy hours before you would
be in my arms.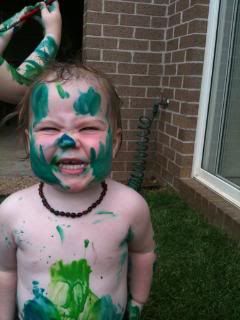 I won't lie, you are not called the H-bomb for nothing! You are equal parts
fun
, love and
frustration
and you sure know how to
bust my chops.
.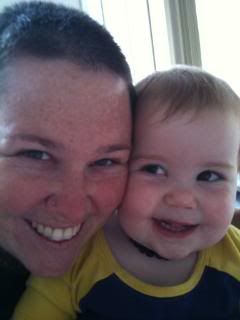 I know that being the third
born
in quick succession comes with
challenges
but it doesn't seem to phase you and you always get your needs met and love being with your sisters and the older kids.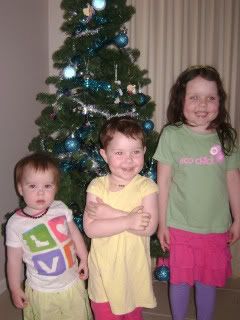 You have
broken my nose
,
worried me sick
and
frustrated me
no end.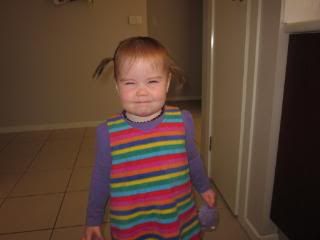 But if having an easier time with you meant changing your personality
one
bit I wouldn't have it-because it's all part of who you are, and you are one amazing child. Strong, confident, charismatic, funny, clever, fearless, hot headed, affectionate and wild.
We wouldn't have you any other way my love.
Happy second birthday!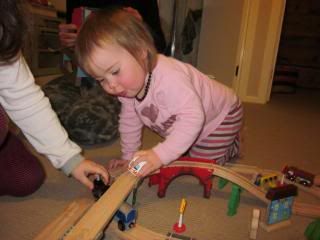 Playing with her new train set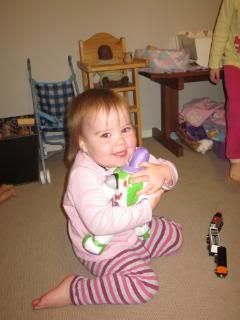 Loving on her new Buzz Lightyear