I've been trying to write a post about owning your own sense of style and being comfortable with who you are-regardless of weight or signature look.
I feel writing a big deep and meaningful post about it may be overdoing it so I'm going to break it down to one sentence and give you an eyeful of my own unique way of dressing over the years.
Be yourself-there is nobody better qualified


Rockin' the Cyndi Lauper look in the 80's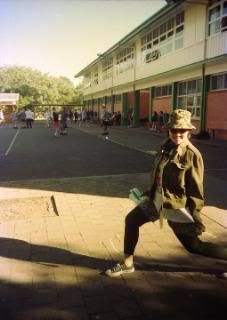 Teen years = grunge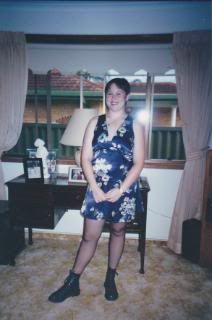 Doc Matrtens and navy blue hair at my high school graduation
White Chuck Taylors (not in the photo) and matching facial jewelry for my wedding
Have always loved dyeing my hair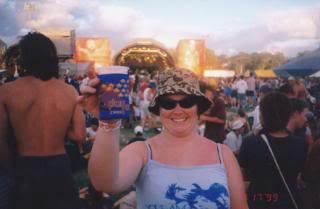 Big Day Out!
Early 20's
Recently
Be bold, be comfortable, but most importantly-be you.