-there are no guarantees that children will like a type of food from one day to the next
-watching a TV show about serial killers that ends at 11:30 at night is not conducive to an easy transition into sleep
-some of the best things in life are not free...or I'd have an iPad already
-sometimes you just have to take that call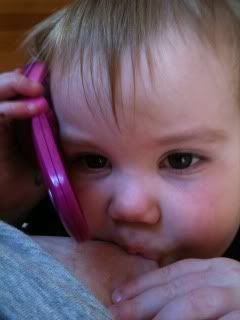 -it's a bit sad when your kids grow up and start pronouncing words the right way. I much preferred it when Tannah referred to her elbow as her oboe.
-ALWAYS pack a nappy and wipes. Even if you are only taking everyone to the shops for 20 minutes.
-packing to take the whole family away for two nights is no easier than packing to go away for 2 weeks
-it's only one more week until I leave for Sydney to go to the Aussie Bloggers Conference!!
Things I Know is now a linkup! If you want to play along leave your link here and link back to this post from your blog. I'd love to see what you know this week!