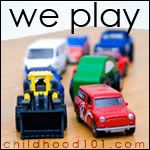 We shared this activity with a couple of friends yesterday.

1-get a piece of butchers paper and lie it flat on the ground. Get the child to lie on it.

2-trace around the child. In the case of the kids we had here the size of the paper allowed us to trace the torso and head with part of the arms.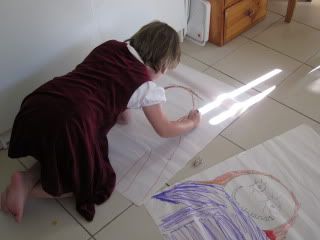 3-give the child something to draw the details in. Textas work well with butchers paper.

4-let them go wild! Don't interfere and tell them what they "should" be drawing. Wait and see




5-once they are done you can ask all sorts of questions about the picture or just hang them up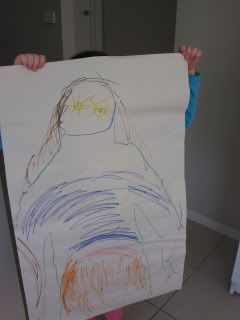 6-clean up all the textas from the tiles :-/


We are playing along with Childhood 101's WE PLAY. Check it out for lots of great play ideas and maybe even link up your own.