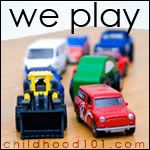 I love a good "back to school" sale. My craft cupboard is filled with textas, stickers and exercise books to last us for months that were bought just after school went back at seriously cheap prices.

When I saw rolls of Toy Story adhesive book wrap at 16 cents a roll I bought a few. It was almost too cheap to leave at the shop!

The big girls were looking for something to do yesterday and I thought we could make our own sticker collage.




They cut out the shapes they wanted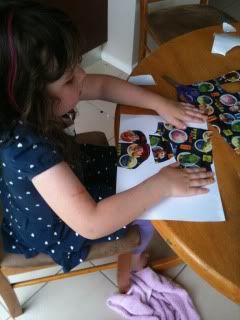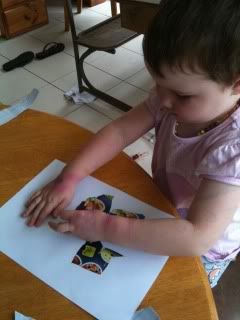 And stuck them to some blank paper.

I must say this activity was a little tricky for Willow (3 and a half)she found the peeling quite hard. I ended up sitting down and helping peel the backing off. Tannah, on the other hand, really enjoyed both choosing who to cut out and fiddling about peeling the backing off.

It was a great, cheap and fun activity that kept us all busy for a pretty big chunk of time!

I'm playing along with Childhood 101's WE PLAY! Go check it out for loads of other great play ideas.