This morning we were all a little antsy and bored. We had plans later in the day but had a couple of hours to kill. I was just about to put a DVD on for the kiddos and do some housework (I know, really) when I remembered that a local farmers market was on.
The sun was shining and I remembered
Childhood 101's Get Outdoors challenge
. I also remembered the awesome Yum Cha stall at said farmers market. We hastily got dressed and we were out the door.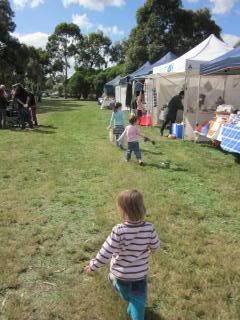 There is so much to see and do at a farmers market. We had conversations with stall holders about a variety of topics including alpacas and the difference between a pony and a foal. There was face painting.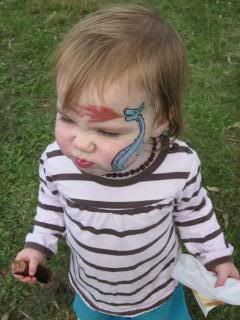 Sausage sangers and YUM CHA. Truly, Yum Cha at the market. So awesome.
There were ponies and chooks, ducks and dogs and loads of other kids running about the place. And home made lollies and rocky road. Ahem.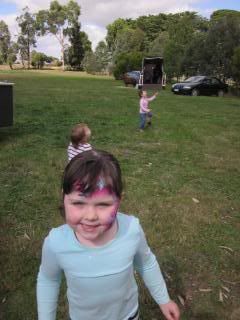 We had such a lovely time in the fresh air eating food, making new friends, running around and investigating and discovering new and exciting fruits and veggies.
And I scored a free 6 pack of sausages to take home. Which I might have cooked if my belly was not full of chicken spring roll.