Happy Friday everyone! Welcome to the Things I Know linkup-I'd love to see what you know this week so link up below and don't for get to link back to me.
This week I know-
-nothing evokes such terror as being on home ed camp and watching kids your child has played with come down with gastro (we still haven't had it yet *crosses fingers and toes*)
-if you want to have great photos of said camp to share either chage your camera's batteries or pack the charger.
-portable DVD players for the car are worth their weight in gold.
-birthday girls like to cut their own slice of birthday cake.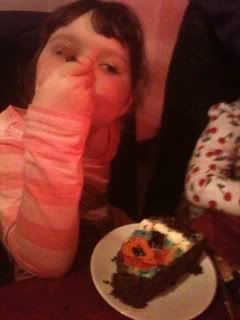 -Now that Tannah has a hand held gaming system I keep finding Luke stashed away in corners playing "Littlest Pet Shop"
-4 days and 3 nights away on camp with 3 children and no husband can leave a Mama feeling completely exhausted, and kind of scared of how much washing there is to do.
-