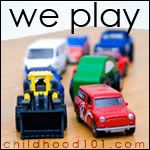 Tannah announced out of the blue that our backyard needed a frog pond and she knew just how to make it.

She chose a nice shady spot, away from where birds would see the frogs, and began to dig. She found willing help from her sisters.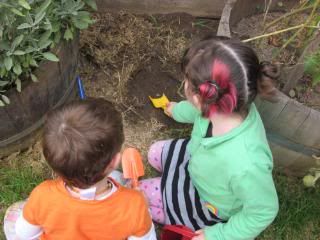 The pond absolutely needed water and this was everyone's favorite part of the construction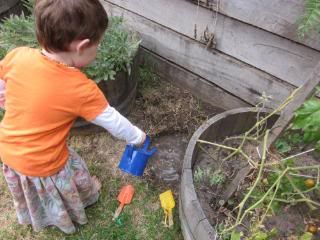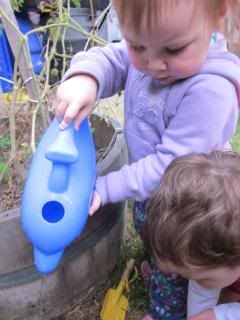 Then it was decided that the frogs would need plants to sit on and "beautiful flowers". and voila!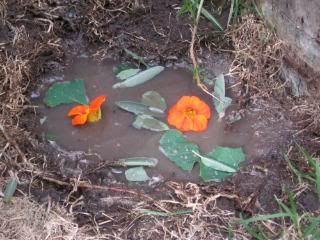 I did no suggesting or interfering in the busy work and brainstorming that went on between my oldest 2, though I did fetch requested tools and stop them from leaving their youngest sister with no jobs to do at all. It was so interesting to me (and delightful!) to watch them discuss and delegate. The next morning the water was all gone of course and there has been much discussion about how to fix that problem and how the frog pond can be made better. We've had a look HERE for some great information and inspiration.

I wonder what the next phase will be...

I'm playing along with Childhood 101's WE PLAY! for great and inspiring play ideas.