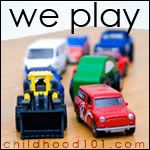 We were fortunate enough to go to see the
Tutankhamen exhibition
at the Melbourne Museum recently. We got some books out from the library beforehand to give the Tannah and Willow an idea of what we were going to look at.
Tannah LOVED this exhibition. Yes, it was packed and no, I shouldn't have taken the younger two but it has really sparked in interest in all things Egypt and mummies and Pharaohs with Tannah.
There have been games where soft toys have been made into mummies and there has been drawing on her face with black texta to make eye liner. There have been many questions about all things from hieroglyphics to how you would pull a brain out your nose with a hook. Tannah was especially excited when we saw these shapes at the art and craft shop we love.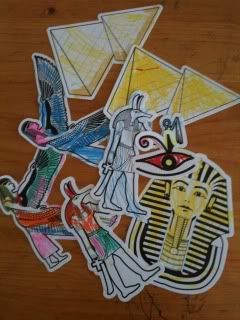 I'm already planning a trip back to the exhibit with just Tannah and I-I love seeing her interest piqued :)
We're playing along with
Childhood 101's WE PLAY!
Check it out for more great play ideas.