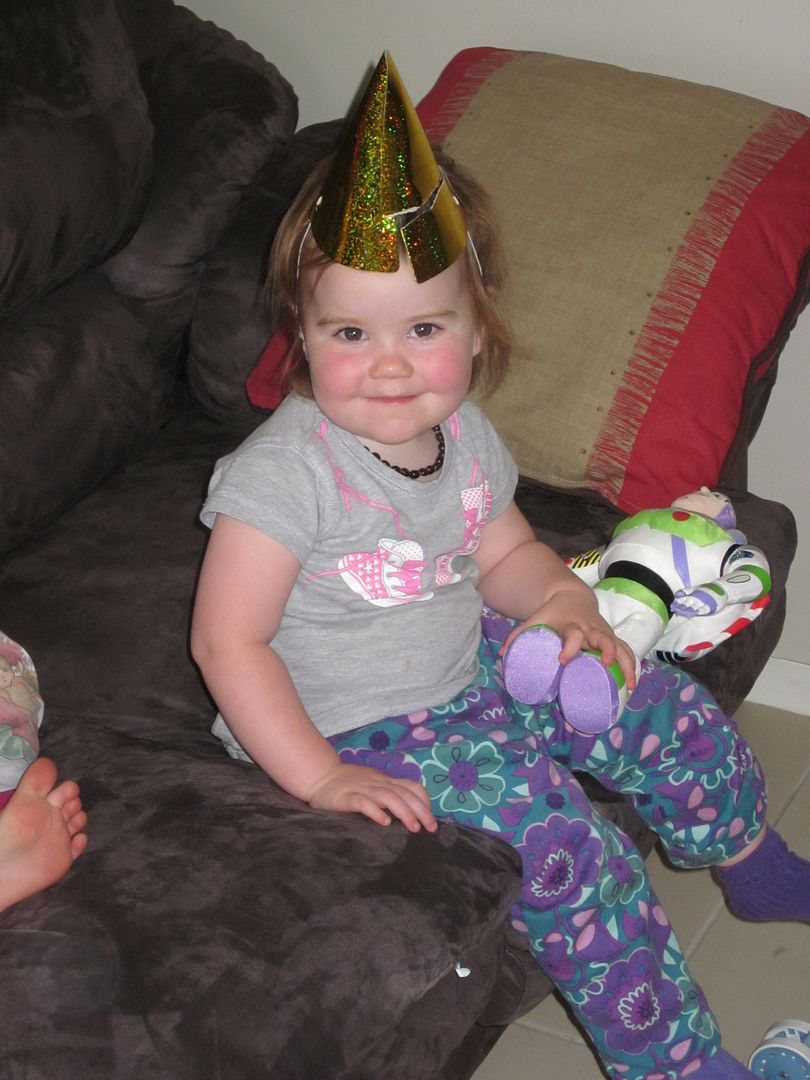 Not too long ago I was treating my youngest child pretty badly. Not hitting her or being cruel but by treating her as one damn big inconvenience a lot of the time.
Every time we left the house I would brace myself and be in a negative frame of mind before the public outburst happened. And they almost always happen. Before the "drop and roll" happened in aisle 5 about whatever had upset her on this particular trip I would already be cranky about it.
I was gritting my teeth every night waiting for the bedtime screaming to begin.
I was putting off bathing her and changing her nappy because I didn't want to hear her wail about it.
I was telling her older (and very patient) sisters to just "leaver her ALONE!!" to keep her happy.
Instead of finding ways to make life easier for all of us I was digging in my (stubborn) heels.
Thing is Harper is a delight and I was overlooking it and only seeing the parts of her that make her high needs.
Sure she does take up a lot of my energy and we try to make certain scenarios happen a certain way to avoid distress-but that is not all that she is. She is also clever, funny, affectionate, determined and charismatic.
And I love her, just as she is.
To change any part of her personality would mean that she wasn't our much loved Harper Bliss-and I don't want that.
I have decided to just accept that she has some issues and triggers over certain things. I can make some of these easier for everyone by being more predictable and by employing more rhythm into our day. I am finding that she gets upset at nap and bed time regardless of if she crashes out on the couch at 10:30pm or if I take her to bed at 9pm and lie with her until she falls asleep. Having a bath every day at the same time seems to be working better that springing one on her once a week. I can try to leave her with Luke when I need to go to the supermarket and as she is very verbal I can talk to her about situations before they happen and give her warning. I can be more careful about her diet and try to avoid triggering food.
But mostly I can just accept that she is who she is and meltdowns over things will happen. Getting all cross about it does not make them happen any less in either frequency or duration. It doesn't mean I have to love it but it's easier on everyone if I just accept it rather than getting all bitter and twisted about it.
And I can love on her, and her sisters, every chance I get