I love getting insight and inspiration from other bloggers on home education (amongst other things)so I thought I'd start this weekly post to share how we have covered one of the KLA'a over the week without using curriculum.

The 8 Key Learning Areas are English, maths, science, technology, health and physical education, the arts, studies of society and the environment (SOSE) and language other than English (LOTE).

If you want to join in there is a linkup below.
This week I'm sharing how we covered the arts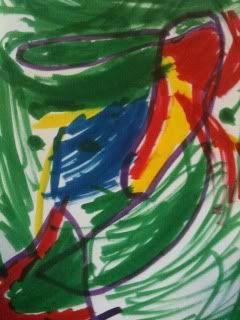 -we went to see a movie at the
drive in
-lots of creating with different meduims and tools like
pastel on large paper
paint pens
watercolour on proper artists pad
cutting and pasting
chalk on the footpath
whiteboard markers on whiteboard
-listening to the score from Tangled and discussing how the music makes you feel and which instruments they can hear
-going to our regular classes. Tannah to Irish dancing and Willow to ballet
-watching television
-singing along to CD's in the car
-making time to meet teachers so Tannah can choose an instrument. Very exciting-she is so keen!