I love getting insight and inspiration from other bloggers on home education (amongst other things)so I thought I'd start this weekly post to share how we have covered one of the KLA'a over the week without using curriculum.

The 8 Key Learning Areas are English, maths, science, technology, health and physical education, the arts, studies of society and the environment (SOSE) and language other than English (LOTE).

If you want to join in there is a linkup below.

Most of you might know that I've planned a spontaneous road trip up to visit my grandmother while my parents are visiting her. It's a 13 hour drive and I'm flying solo as Luke has to work. I'm half really looking forward to an adventure and half freaking out about the drive and taking 3 kids away for that length of time on my own. But it will be fun right? RIGHT??
The trip will involve stopovers and we are spending some time in Sydney on the way back. All the talk of trips and where we are going has really excited Tannah and she could fill in a whole folder of KLA's on "project roadtrip" so I'm doing this week a little differently. I'm showing how a simple planned holiday covers so much.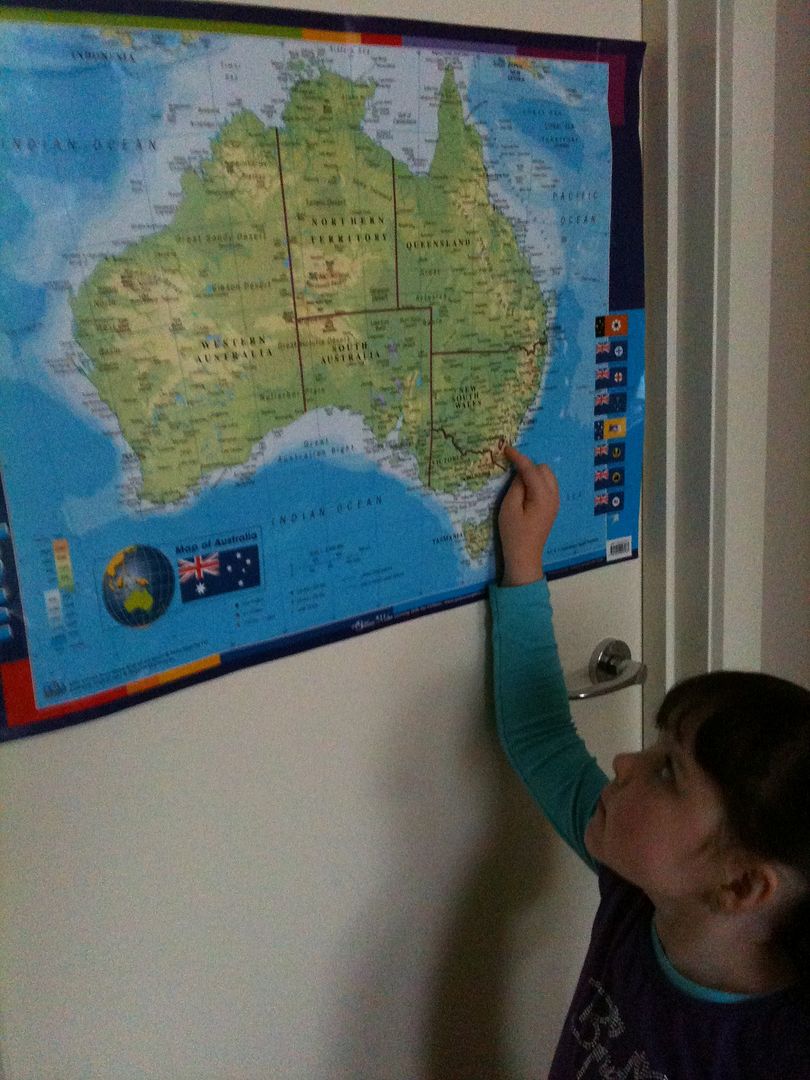 MATHS
-counting down the sleeps before we leave on an abacus, her fingers and by writing the numbers down each morning
-estimating how many times we could watch "Tangled" in the time it takes to drive to our destination
-saving her pocket money so she has some money to spend while we are away
ENGLISH
-writing her name on her "checklists" of what to bring
-having me read parts of the website about our booked accommodation
-writing letters to her grandparents about how excited she is
TECHNOLOGY
-browsing fun things to do in Sydney via webpages
-all the hours she will spend playing her DSi in the car!
THE ARTS
-drawing maps of Australia
-drawing pictures of what she would like to do
-packing lots of easy art supplies for the drive
-picking which movies and music to take for the trip
SCIENCE
-discussing what the weather will be like where we are going
-talking genetics and family trees
-researching dolphins and pelicans as they are both in abundance at our destination
SOSE-
-all things Sydney! We've been having many discussions about what Sydney.
-looking at our map of Australia