I'm baaaaack!
3 kids, 1 parent, 10 days, 4 locations, 2608 kilometers and 4 Red Bull energy drinks. Here is what I know about the Yay For Roadtrip. This post is gonna be long and pic heavy-just sayin'
-It is very special indeed to have my grandmother, mother, myself and my children all in the one place.
-all of the
preparation
I did to make the drive easier was SO WORTH IT.
-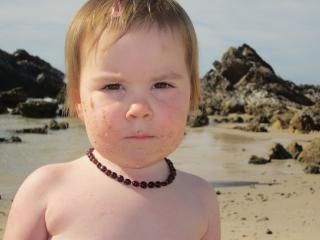 -sand is delicious, apparently.
-6am is holiday wake up time.
-children care not for the temperature of the water, just how quickly they can get into it.
-you will never regret taking a packet of plasticine for encouraging a bit of down time.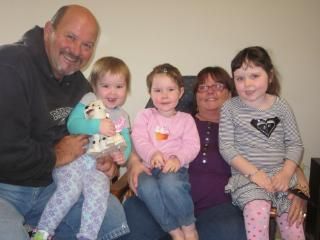 -seeing my children's faces light up as they see their grandparents for the first time since xmas made the whole trip worth it.
-assume the best for long drives-it might just happen! I am still blown away at how awesome and patient all three of my girls were during the many hours spent in the car.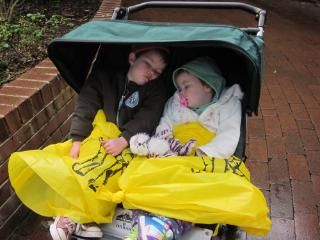 -if you think that you should probably take the double pram for sleeping in-TAKE IT
-museum station in Sydney HAS NO STAIRS OR RAMP from the train platform. A community service announcement from someone who dragged previously mentioned huge pram up three flights of stairs.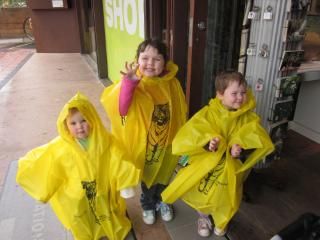 -don't let the weather spoil a great day out
-the GPS is your friend. As is the portable DVD player. Yay for technology!
-getting great shots of kids bouncing on a huge bouncy pillow is trickier than it seems.
-being outside every day was so great for all of us-and it has really inspired me to get outside more.
-the
Australian Museum
in Sydney is amazing and so hands on! Although Tannah said her favorite part was the shop.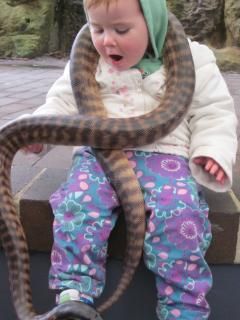 -Speaking of hands on!
-the generosity of people is amazing. Special thanks to our family friend Helen who put us up for a few nights in her beachfront bed and breakfast and to the lovely Kim of
Allconsuming
for GIVING me a pram. I know right? Also big thanks again to Kate of
Picklebums
and Kate of
Kate Says Stuff
for helping me out in a bloggy way.
-there was so much life learning on this trip I couldn't put it all down. It really reaffirmed for me my love of unschooling and all of the freedom to learn that it entails. And it makes me want to live on the road full time!
-my husband is the best. Not only did he stay home to work while I was off gallivanting about the country doing fun stuff, he cleaned the house from top to toe and made sure there were fresh sheets on the bed and a shiny mopped floor for when I got home. Love that man.
-a six year old can be as excited as anyone about seeing the Sydney Opera House. She declared her first sight of it (from Taronga Zoo) a "dream come true"
-pack only clothes that can be put in a dryer.
-taking a photo of your kids in a place you played as a very young child gives you a little zing
-Don't let fear stop you from doing fun stuff! This trip was one of the most amazing things I have ever done. It was great to spend time with my girls and reconnect as well as sight-see and experience new places and things. It was not always easy-Harper and Willow both had a pretty significant number of meltdowns and I had to put more boundaries in place that we are all used to in places that were not my own and situations in which we were unfamiliar-this was not always received well. But the good FAR outweighed the bad. Watching my kids play with their grandparents and great-grandmother, seeing them tear up a beach to dip their toes in the ocean, experiencing their first boat trip together and so many other things are so precious. I saw some scenery out the window of the car that took my breath away and made me all teary with it's beauty while hearing
"My Country"
in my head. I tucked tired and sunkissed kiddos into bed each night who asked excitedly what was in store the next day. I surprised myself with my capability for both the driving and the parenting-I really feel like I achieved something.
But most importantly I helped make memories for my children. Their childhood passes in a blur and before we know it they will be off in the big wide world and having adventures of their own. I want to make the best of the time when they are young to have adventures together.
So what are you waiting for??