We pull up at the Melbourne zoo and as we are walking in Tannah points at the sign and says
"That says ZOO! Just like on the Australia Zoo magazine and on the TV when we watch The Zoo"
I tell her that it does indeed say zoo. She continues to find the word around the zoo on our day out.
Tannah is playing her DSi. It's a Littlest Pet Shop game. She calls me.
"Muuuum! I need help. I want to name this pet Sequin can you tell me the letters?"
I say the letters out loud and she is finding them with no help-except for the Q.
She asks for the set of first readers I bought her so she can read the story to her baby sister. I watch her from a distance as she "reads" the book using the pictures as a guide.
Tannah calls me in to the kitchen to show me this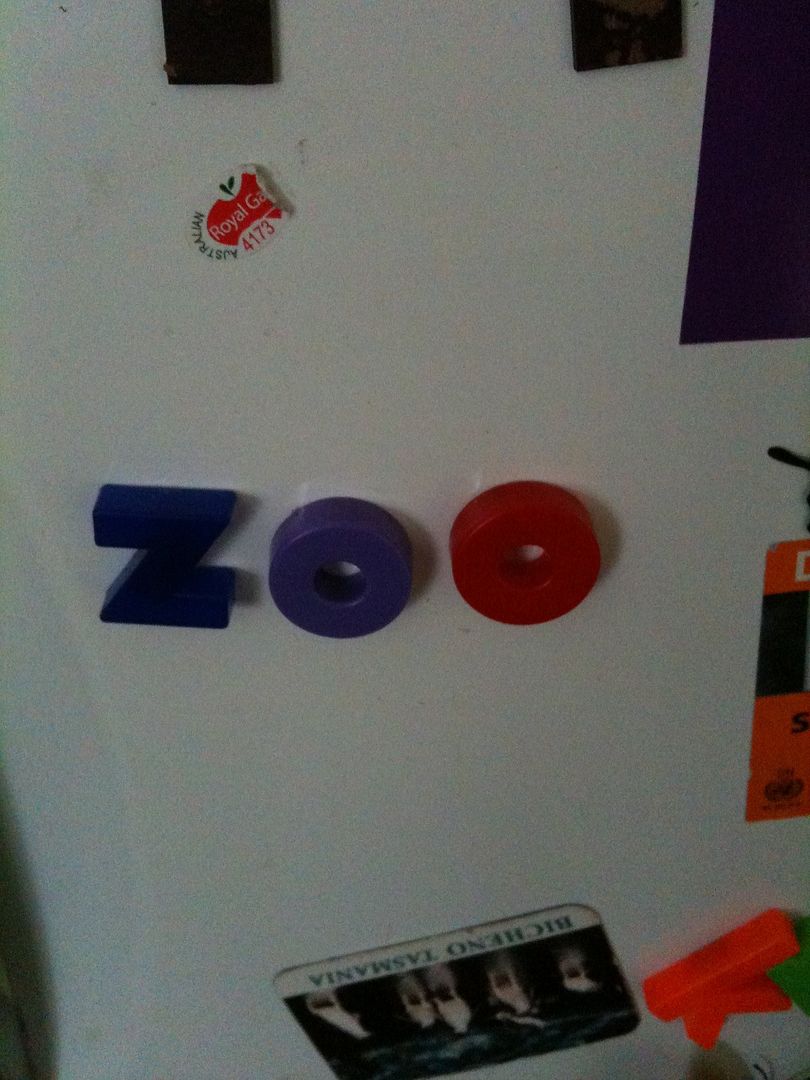 It's so exciting watching her literacy skills grow! I won't be long before I will have to find another option for spelling out things I would rather she didn't overhear like "Luke when the kids are in bed can you get me some i.c.e.c.r.e.a.m."
I'm joining in with
Owlet for Unschool Monday
. Her post today about rhythm and routine is great!