The dino roaring in my house has hit fever pitch. It really does feel like a tribe of little T-rexs are running through my house some days. So last week I took the kiddos to Scienceworks to see the new Explore-a-saurus exhibit. It was a huge hit! As with all things Scienceworks it was very hands on and easy to navigate.
Tannah took a while to warm up because there was quite a bit of dinosaur noise-she finally came around after trying out some roaring of her own.
There were bones to look at and touch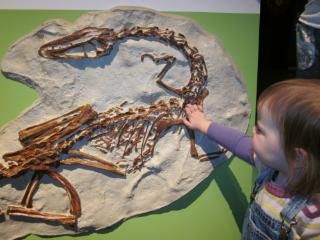 Big robotic dinosaurs to get up close to
And pipes to make dinosaur sounds out of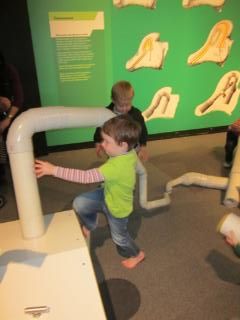 And that's not even half of what we did! Apart from the noise factor (which you might want to consider if you have a child who is sensitive to noisy places) we had a great time. Tannah is already asking to go back-which is likely because we are members of the Melbourne Museum and we go to both the Museum and Scienceworks very regularly.
And I have a Museums Victoria membership to give away!
It includes entry to Scienceworks, Melbourne Museum and the Immigration Museum. All of the other benefits of what a Museums Victoria membership has to offer is
HERE
.
This is such a great prize Melbournites!
All you have to do to enter is leave me a comment telling me that you would like to win and the winner will be chosen by random number generator next Monday.
Good luck!