It has been pretty cold here of late. Cold enough that leaving the house requires a coat and maybe even a warm hat and boots.
Except Willow absolutely hates wearing jumpers and jackets.
We were off to run some errands in our town which required some walking around out main street and it was about 5 degreesC. Before we left I got everyone all rugged up and when it came to Willow I told her how cold it was outside and offered her jacket. She said she wasn't cold. I opened the front door and asked her to test the outside air where there was no central heating to luxuriate in. She did and still refused.
I respect her right to choose no jumper. It's her body. I don't always feel zen about it but I try.
I packed the jacket and a warm hat for if she decided she needed it. We got to the shops and the wind chill factor was brutal but Willow didn't seem bothered. I put the jacket & hat in the pram and off we went.
As we walked towards an older woman I noticed that she was staring in disbelief that there was a child out in that cold without a jumper. She flashed me the FILTHIEST of looks and tut tutted me. I pretended I didn't see her and called out "Willow-do you want your jacket yet?" Waving the jacket at her. Willow refused and went back to skipping along.
Later I thought about how much I felt like I had to prove to this random stranger that I was a "good" mother! That her judgment of me mattered when I knew exactly how the lead up to a 3 year old out in a long sleeve T-shirt in the freezing cold had happened. I knew that the jacket was in the pram and Willow knew it was too.
Why, as mothers, do we seem to feel the need to prove ourselves to other people?
I know I have had moments where, rather that just being with my child in the throws of a meltdown, I have worried more about what other people are thinking of us and put my need to be seen as a "good" mother first. I know when my kids have done things that might not be considered compliant I have felt embarrassed because I worry about how I will be viewed rather than just trusting that my kids are doing the best they can. I have felt the sting of being judged as "too soft" or having "sooky kids" for not forcing them to be independent before they are ready or for taking their fears or hurts seriously.
And the list goes on..
For using dummies, for getting a scan, for birthing at home, for tandem feeding, for not breastfeeding long enough, for using a pram, for using a sling, for co-sleeping, for not having bedtime, for not having unlimited food choices, for unschooling.....and on and on and on...
Luke and I feel comfortable with the decisions we have made around raising our girls. We know the back-story and process that goes into how we parent-and we don't owe an explanation or a seal of approval to anyone. The only people who's opinion should matter is that of our children.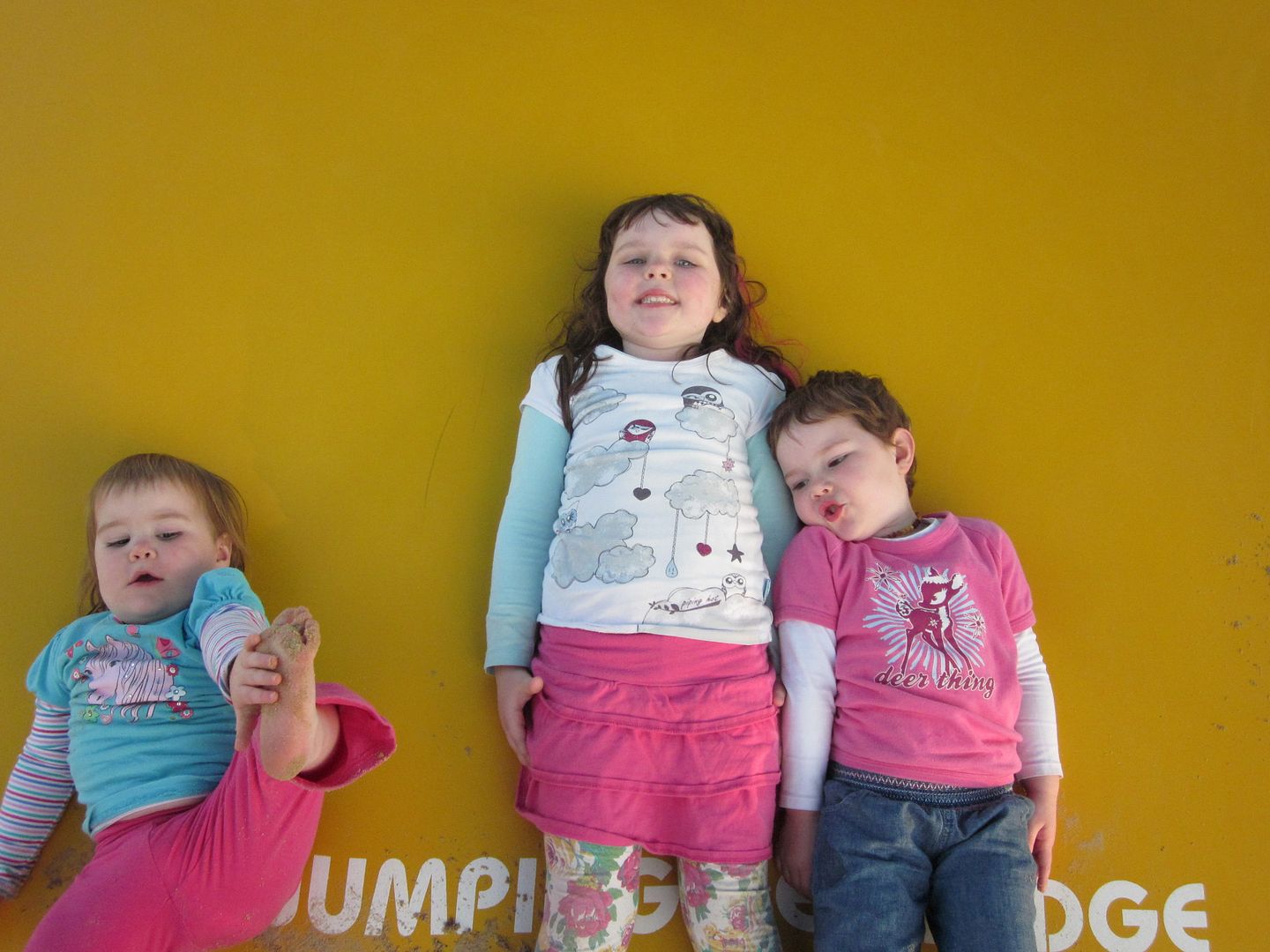 Thing is there will always be someone who thinks you are doing the wrong thing. Always someone willing to pass judgment on your parenting. Always someone quick to form an opinion without knowing the full story. You have no power over other people's thoughts.
But you do have the power to be true to yourself and your children.
I'm joining in with
Owlet for unschool Monday