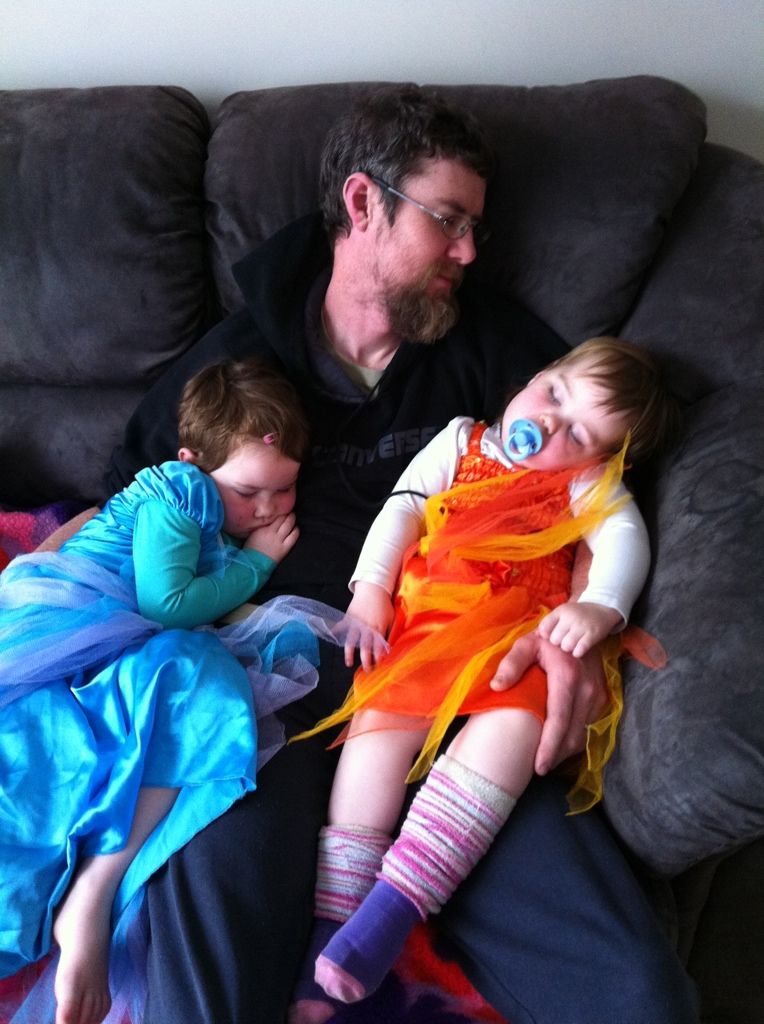 I have done pretty much nothing today. Luke had some work on and Willow was a little unwell so we canceled plans and have just hung around the house and done not much at all.
There has been a lot of computer time (I'm on Pinterest now against warnings that it was addictive!) and DVD's watched. Dress ups and naps.
It can be easy to think that we have wasted a day. But I think that we are all busy resting and recuperating and touching base.
Necessary and important work.