There is nothing like eating hearty, home-cooked comfort food when you are unwell. My Old-School chicken soup is not fancy or hard to make but it's very nourishing. It's my take on my grandmothers recipe and it's easy to add a little extra punch or pizazz if you want to but I know it's been enjoyed as it is in my family for at least three generations.

An important element of a good soup is a good stock. I make my stock in the slow cooker after our roast chook on a Sunday night. I throw the carcass and ingredients in after dinner and wake up Monday morning to a pot of stock.

Slow Cooker Chicken Stock

1 free-range chicken carcass
1 brown onion
1 whole leek
1 carrot
1 celery stick
1 bay leaf
splash of vinegar
salt and pepper

Put all of these things in your slow cooker and cover with water. I chop the onion in half and cut the leek so it fits but that's about it. Put the slow cooker onto low and leave overnight or for about 10-12 hours. Allow to cool and strain the big bits out by tipping the liquid into another container through a colander. Then strain the liquid again through a very fine mesh sieve.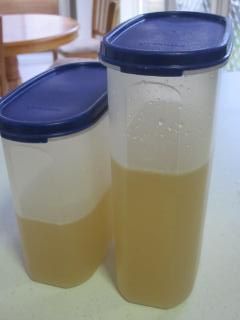 And that's it! Chicken stock! Freeze into whatever portions you like or use for the soup.

Old-School Chicken Soup

8 free range chicken legs-poached, cooled and meat removed
2L chicken stock
1 leek, white part only finely chopped
1 large carrot finely chopped
1 large potato finely chopped (I'm partial to dutch creams)
1 handful of rice
salt and pepper
tablespoon of butter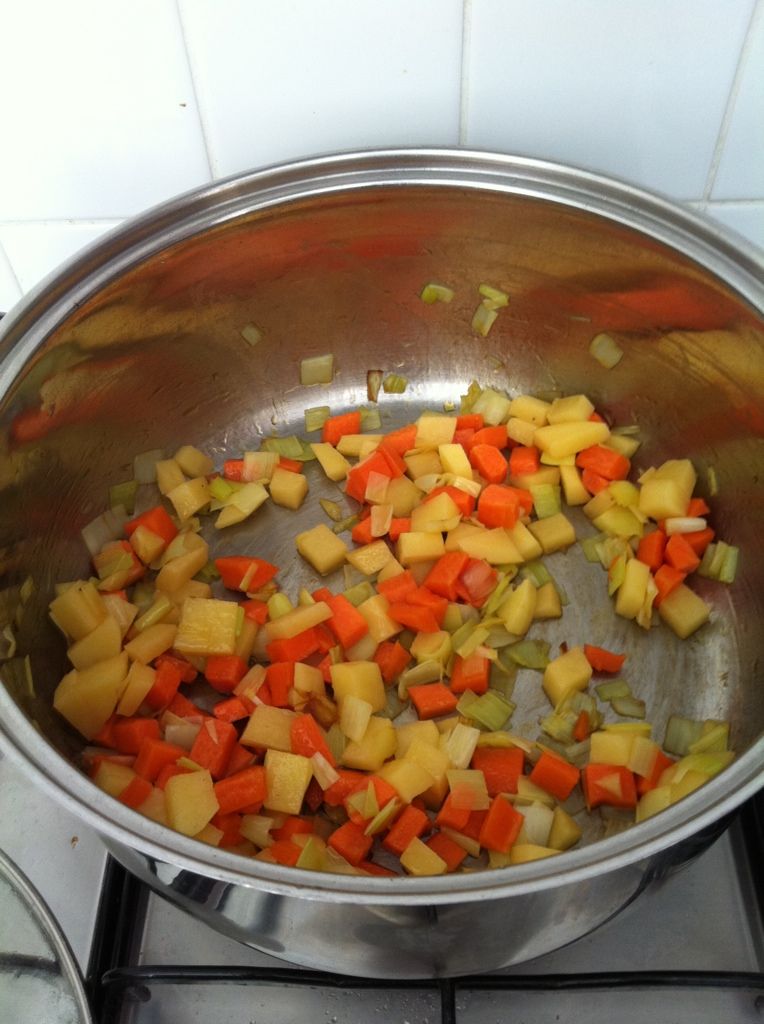 Melt butter in a large pot and add the leek and cook until transparent. Add the carrot and potato and coat in the leek and butter mix. Add the stock and bring to a boil. Add the chicken, salt and pepper to taste and cook for 10 minutes. Add the handful of rice and cook for a further 5-10 minutes over low heat until the rice and vegetables are tender. Serve piping hot with a buttery roll-add a tablespoon of cream if you wish.