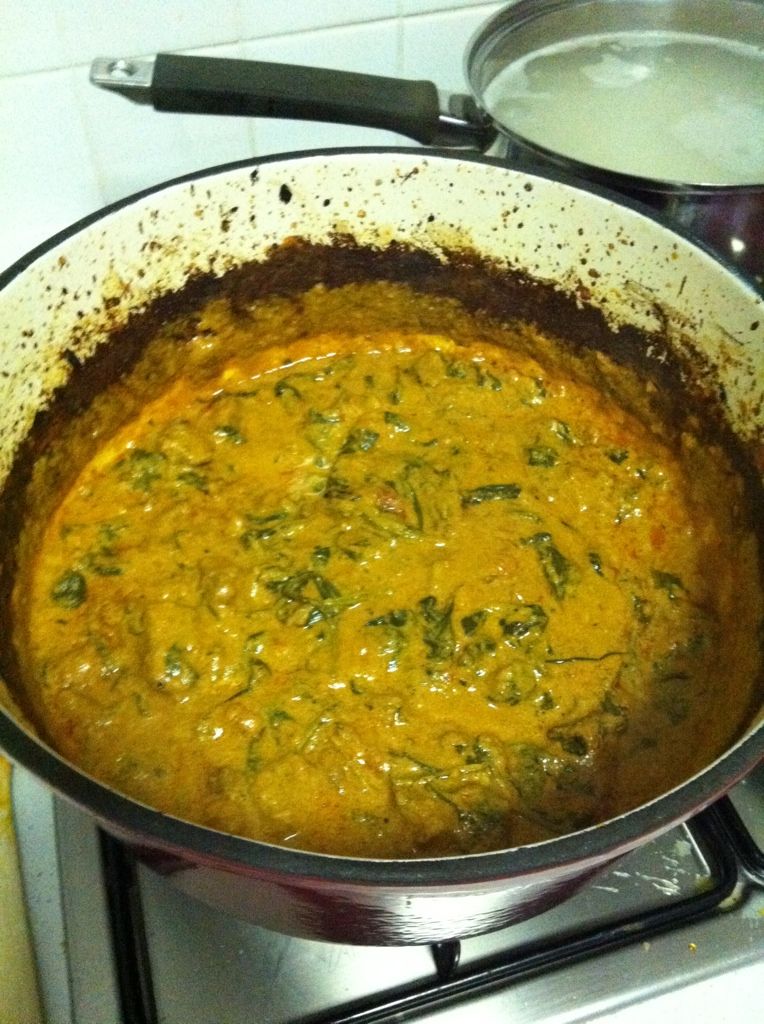 I'm having a love affair with my cast iron pot. Anything that can be cooked in it is being trialled with some awesome success-and this recipe in particular is a winner.
You need-
750g (or thereabouts) of diced lamb. I get mine either pre diced or I dice it myself off the bone from the top part of the leg. I know you buy grass fed local lamb right?
2 onions, diced
2 crushed cloves of garlic
1/2 a jar of pataks korma paste
1 tin of tomatoes
1 cup of water
1 cup of greek style yoghurt
1 bunch of english spinach leaves
you can fancy up and garnish with fresh coriander if you want to impress
basmati rice to serve
We always eat it with
Kate's naan bread
Heat oven to 150 degrees
Heat a bit of oil in the pot (use a big pot!) on the cooktop and brown the lamb and onion.
Add the garlic and cook for a minute and then add the korma paste and cook for another minute or so
add the tomatoes, water and yoghurt and stir to combine. Keep on the flame until it's bubbling
put the lid on and pop in the oven and cook it for about 3 hours stirring about once an hour
(this is where I make the naan bread so it has time to rise)
*note* you could do this on the cooktop in a regular pot. You would keep the temperature very low and cook for at least an hour and stir more frequently. You could also do this in the slow cooker.
Take it out of the oven and stir in the spinach and leave it for about 10 minutes with the lid on but out of the oven to wilt.
Voila! It serves 4-6 depending on serving size.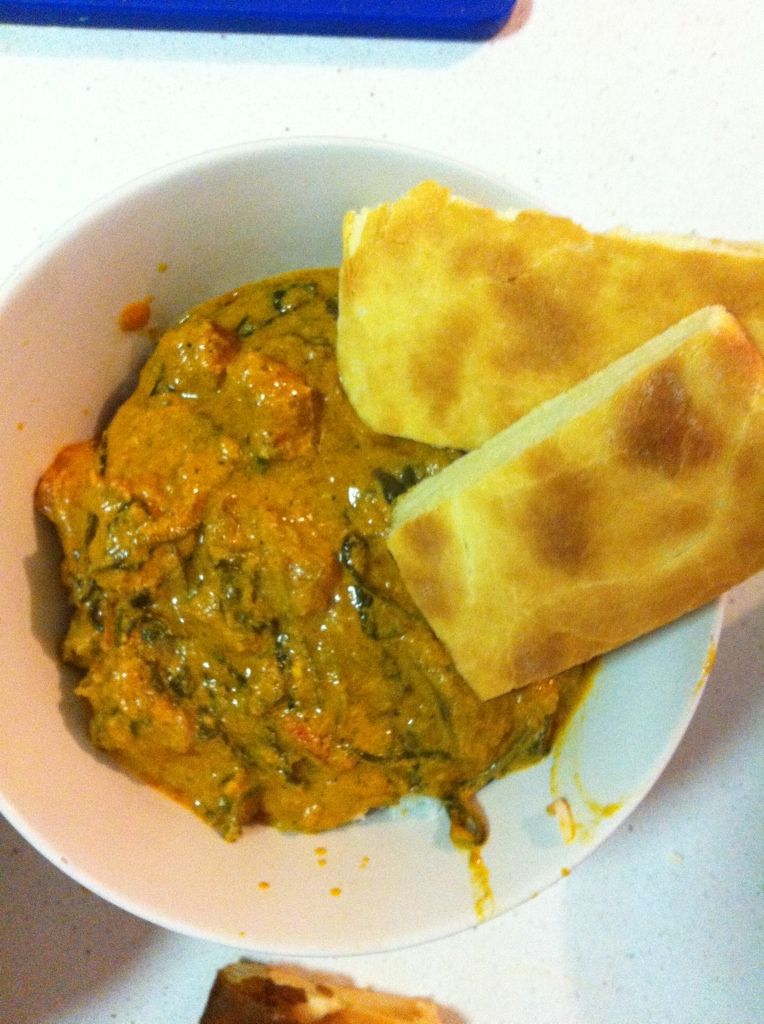 Eat it up and make sure there is enough left for hubby to take to work for smoko the next day!