Last Christmas Tannah wanted a bike.
We took her to pick one and she chose a bright pink one with a basket and pictures of unicorns on it.
At Christmas when she opened it she squealed in delight-despite knowing she was getting it.
Since xmas I would guess that she has ridden the bike less than a dozen times.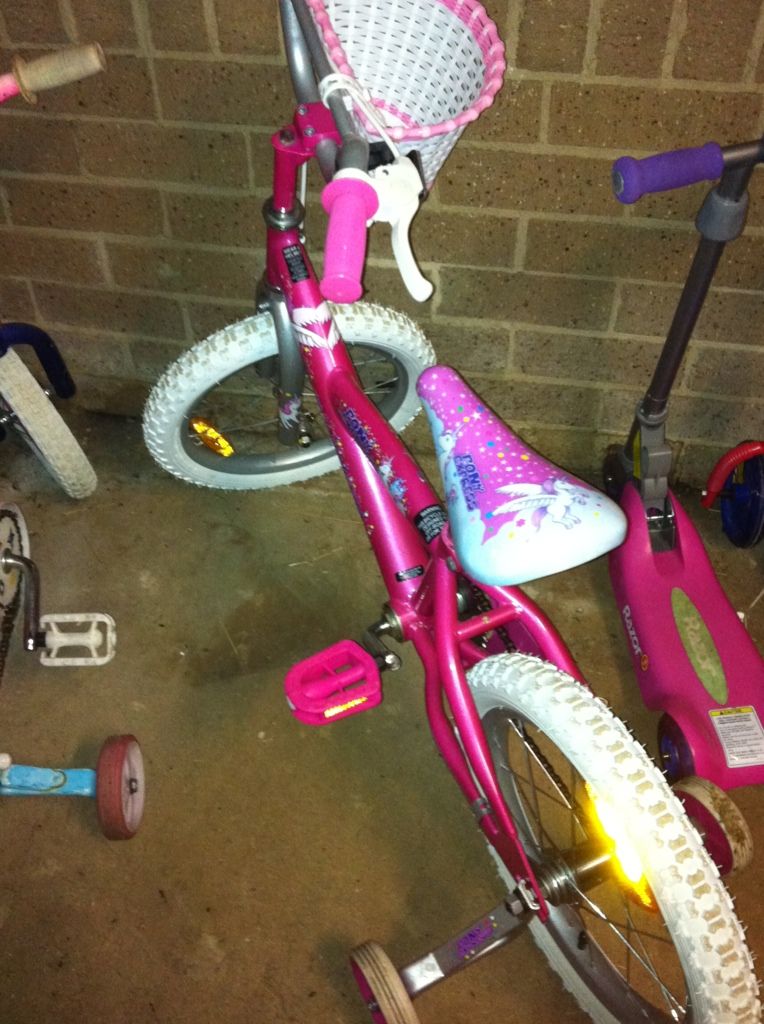 It sits mostly unused in the garage because Tannah is pretty scared when she is on it and doesn't enjoy riding the bike.
For some reason this majorly pushes my buttons.
My kids have all tried different things like dancing etc and if it's not enjoyable than they don't do it anymore. No pressure. One of the parts about unschooling that draws me to it so much is that there is no set date by which a child needs to learn things and that enjoyment and passion is key.
But the part of me that has learned how kids are "supposed" to be and the things they are "supposed" to do struggles with the fact that my almost 7 year old is scared of riding a bike. I mean all kids ride bikes right??
I keep having to remind myself that she might never like riding bikes. That she may be content to ride her scooter and find other ways that make her happy to be outside and active. I have to stop myself from saying harsh things about "all the other kids riding bikes" and "not being a sook" and ask myself if it really matters if she ever rides a bike at all.
Is it more important that I force her to do something so that she fits a picture of what a child is supposed to look like? Or that she has the freedom to move at her own pace, try out new things for as long as she likes and find activities that she truly enjoys.
For me it's the latter. And I leave the bike in the garage without comment until Tannah thinks she might like to try it again. Or not. And I take a breath and deschool some more.
I'm joining in with Owlet for Unschool Monday