Sometimes when I'm off doing cool blogging stuff I feel a little sad for Luke. He's often home minding some or all of the kiddos or I get to tell him about delicious food I've eaten, fun places I've been with the kids or nights out partying.
When I was invited to test drive the new Mitsubishi i-MiEV Luke got very sad indeed.
You see, he's a bit of a bogan my husband, and hearing the words "new" and "car" in the same sentence as "test drive" made him very excited indeed. And when he heard that the car was fully electric his eyes lit up.
Could this be a car that could reconcile his bogan side with his new hippy-la-la side??
He had questions.
"How far can you go on one battery?" (about 130kms), "how long does it take to recharge?" (about 7 hours but you can just top up), "is it really silent?" (it is, it really really is) and the main bogan question of "does it have guts?" (I was surprised at just how zippy the car was-I'm pretty sure it's pick up would please my husband).
He was keen for me to drive it for a week so he could have a go too and I could save the $70-$90 I spend on petrol a week but it has 4 seats so our family of 5 don't fit. Sadly because the new fancy Mitsubishi looks way cooler than my old well loved Mitsubishi.
I'm keeping my eye out for bigger models of the electric car to come....And maybe I'll take Luke to test drive that one.
Mitsubishi would like to give away an Eco-friendly hamper to one reader!
Tielka Tea - Earl Grey Royale and China Breakfast (FT, CO, AUS, PF)
· Gunbower Creek – Extra Virgin Olive Oil (O, AUS, PF)
· Heavenly Delights – Lemon Shortbread (O, AUS, PF)
· Port Willunga Fine Foods – Gourmet Snack Pack (O, AUS, PF)
· Lindsay & Edmunds – Sweet Tooth Gift Pack (FT, CO, AUS, PF)
· Sleep Sanctuary - Relaxing Bath Soak (O,AUS, PF)
· Siham Craftlink – Hemp Loufah (O, AUS,PF)
· Mokosh Organic and Fairtrade skin care– 2x bath bombs (FT, CO, AUS, PF)
· Gunbower Creek – Olive handmade packaged soaps (O, AUS, PF)
· Pure and Green Organics – Citrus with Coffee Exfoliate (CO, V, PA, AUS, PF)
· Gunbower Creek – Body Butter (O, AUS,PF)
FT – Fair Trade
CO – Certified Organic
AUS – Australian made and/or owned
PF – Palm Oil Free
O – Organic
V – Vegan Friendly
PA – Planet Ark approved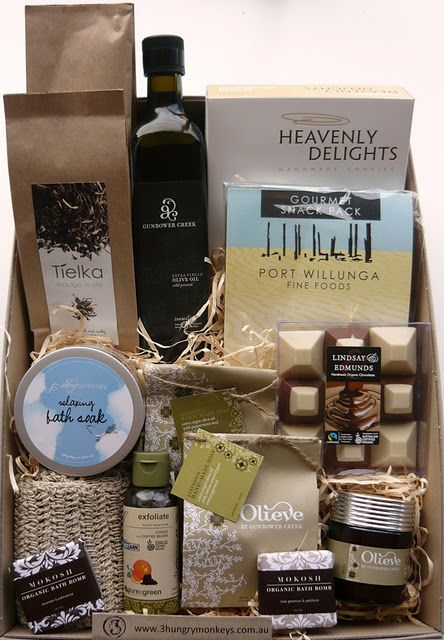 This giveaway will run from today until November 4th and all you have to do is answer the question-
What would you spend your petrol money on if you had an electric car?
I'll pick the three best answers and they will be sent off to Mitsubishi for the final decision. Full Terms and conditions
here.
This post is sponsored by Nuffnang
. I test drove a new Mitsubishi i-MiEV and all opinions are my own.