Last Friday I attended the Problogger training day. I'm not going to go into all of the blog related wisdom that was shared or the amazing people that I met-to check that out go and see the link-up over at Nobashake. I'm also not going to go into the drunken Karaoke and dancing that continued into the wee hours.
I am going to share with you what happened in my brain yesterday while going over my (very messy) notes.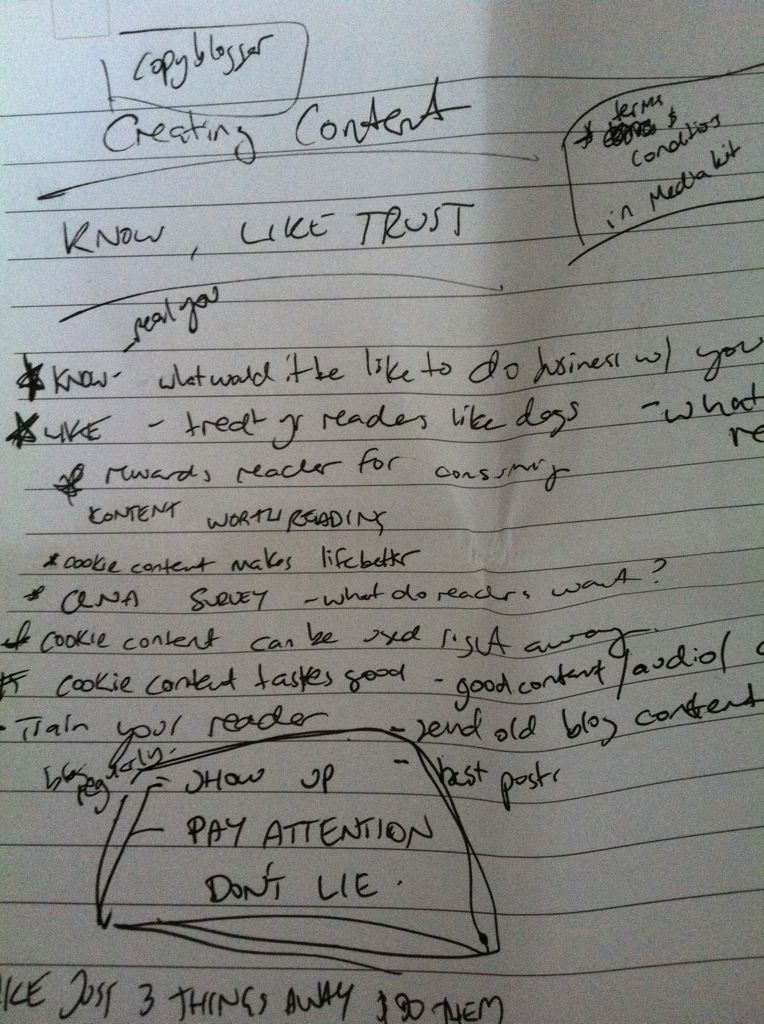 @chrisgarret weeps at my photography.
I have been talking about being a little more serious about writing this blog for a while now. I've been talking about going self hosted and learning the ways of Wordpress. I've been wanting to connect with more readers, inspire more people, try new things and, I'm not ashamed to say, make a little money.
I've made a lot of excuses about why I have not done these things but I realized yesterday that it pretty much comes down to one thing.
It's a pretty massive fear of failure.
By committing to grow my blog it kind of feels like that year in high school where it became cooler to pretend that you didn't give a shit rather than risk looking like an ass.
I have all of this wonderful information that I gained on Friday and yesterday part of me wanted to just throw away all of my notes and keep doing what I've been doing. That way if my blog never gains another reader and I never fall on another company's PR radar I can say that it wasn't like I tried anyway. Which is supposed to look like I'm far too cool to care.
Even if it would be far away from the truth.
I've decided instead of doing that I'm going to do just the opposite.
I'm going to take the things I've learned and the connections I've made and see where this blog goes. I'm going to stop pretending that I'm too cool to care. I'm going to love on my blog because I love writing it and I love it when people read it.
Want to stick around and see what happens?