Hey hey Know It Alls and happy Friday! Welcome to the Things I Know linkup. Want to join in? Easy peasy-write your own Things I Know post and link it up below.
This week I get to gush about the super fun night I had thanks to
Porter Novelli
and the release of
The Lion King
onto Blu Ray 3D, Blu Ray and DVD on October 12.
This week I know-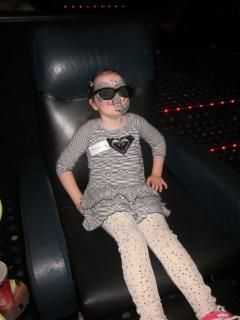 -seeing The Lion King in 3D at the cinema was awesome. Even if I did have to listen to Tannah stage whisper "THIS LOOKS SO REAL" and "WHAT IS THE GIRL LION'S NAME" a number of times
-I still cry in the sad bits.
-Melbourne zoo's
Roar 'n' Snore
was even better than I imagined. With amazing animals on the night and morning tours, yummy food, cool tents and great guides like Jackie and Michelle it was enjoyed by all who went.
-When the guide asked us to toss the apples in the direction of the elephant Bong Su, I was glad Harper was too young to attend. I imagine a two year old trying to hit an elephant in the head with a flying apple would be frowned upon.
-a Murder Bird is called so because it sounds like a woman screaming. It really does, and scares the crap out of you when it "screams" at 3am.
-after a week of Tannah saying "I hope we see the serval,it's nocturnal" and "do you think we'll get to see the Serval?" I was delighted that we indeed saw a serval.
-Tannah can now add "feeding a giraffe" to the list of awesome things she has done.
-Hanging out with the other ace bloggers and their families from
Picklebums
,
Stuff With Thing
,
The Diary of Joni and Anya
,
Planning with Kids
,
Diary of a Mad Co
w and
Toushka Lee
was great fun and full of laughs as usual.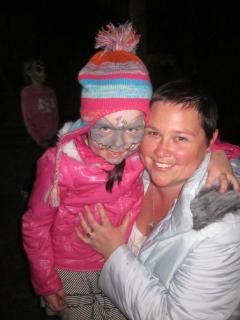 -the opportunity to hang out with just my biggest girl was nice too.
-a Roar 'n' Snore is totally worth putting on your to-do list. Our family are Friends Of The Zoos members and frequent Melbourne zoo often and I know I found seeing the zoo at night and getting up close to the animals in the morning was a whole new experience for us. And camping is always fun :)
-hearing Tannah singing Hakuna Matata today and banging on (and on and on) about Simba and the whole Roar 'n' snore adventure makes me so grateful for this experience!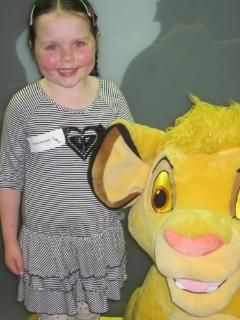 -watch this space for an awesome Lion King giveaway from Porter Novelli next week!
(disclosure- Tannah and I were guests of Porter Novelli and attended the Lion King 3D and Roar n Snore at Melbourne Zoo free of charge. All opinions expressed are my own)
So what do you know?