Willow is now gluten-free and almost no grain or sugar. A trial of some spelt bread that ended in tears sealed the deal.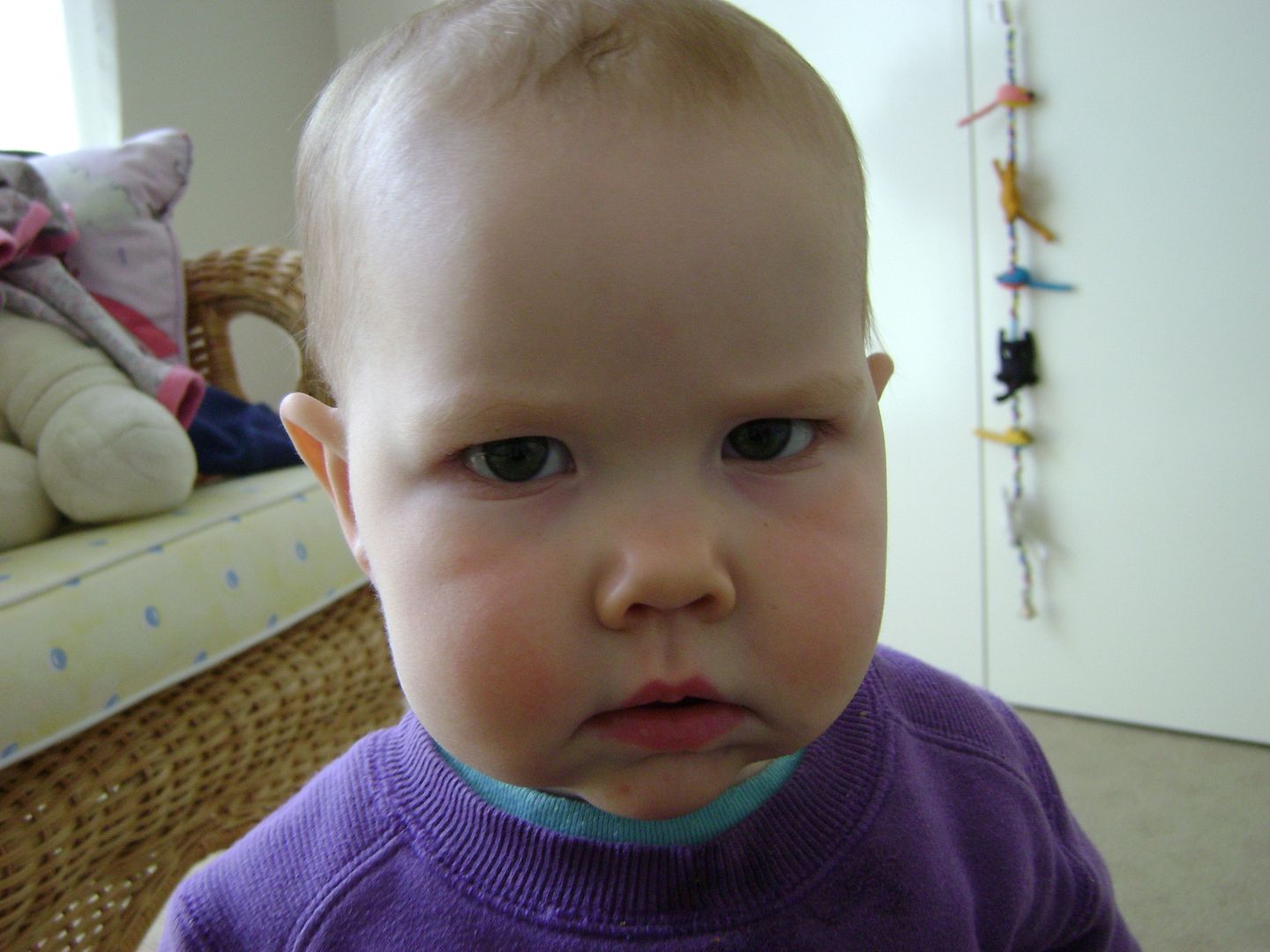 But we want to see less of this face when her "body doesn't feel good"
And more of this one when she's feeling all vital and full of energy
I've got lots to say on the food issue at the moment-I'll save it for another post.