Happy Friday and welcome to the Things I Know link up. Want to join in? Easy-write your own Things I Know post and link it up below. Yay!
Tonight I'm feeling a bit PMSy/tired/emo/homesick/in need of a few beers and a dance and instead of saying the Things I Know are wah wah wah boo hoo I'm going to tell you what I know about my ladies.
No, I don't call my boobs my ladies! I'm talking about my chooks.
The Things I Know about my chooks are
-the kiddos named them and when I say all of the names together I kind of feel like I'm doing a roll call at an escort place. The ladies are Ginger, Amber, Honey, Blackie, Rachel and Rosepetal.
-the make the cutest sound when they are roosting in at night.
-their shit stinks more than you think it should
-the dog wants to eat them, despite the fact that they are twice as big as her.
-we are all growing ever more excited and impatient in the anticipation of the first egg. ANY DAY NOW.
-they all have little personalities. Ginger and Rachel are currently in a battle for the head hen role while Honey is last in the pecking order. Amber is the friendliest and Rosepetal seems to be the dumbest. Blackie seems the most content.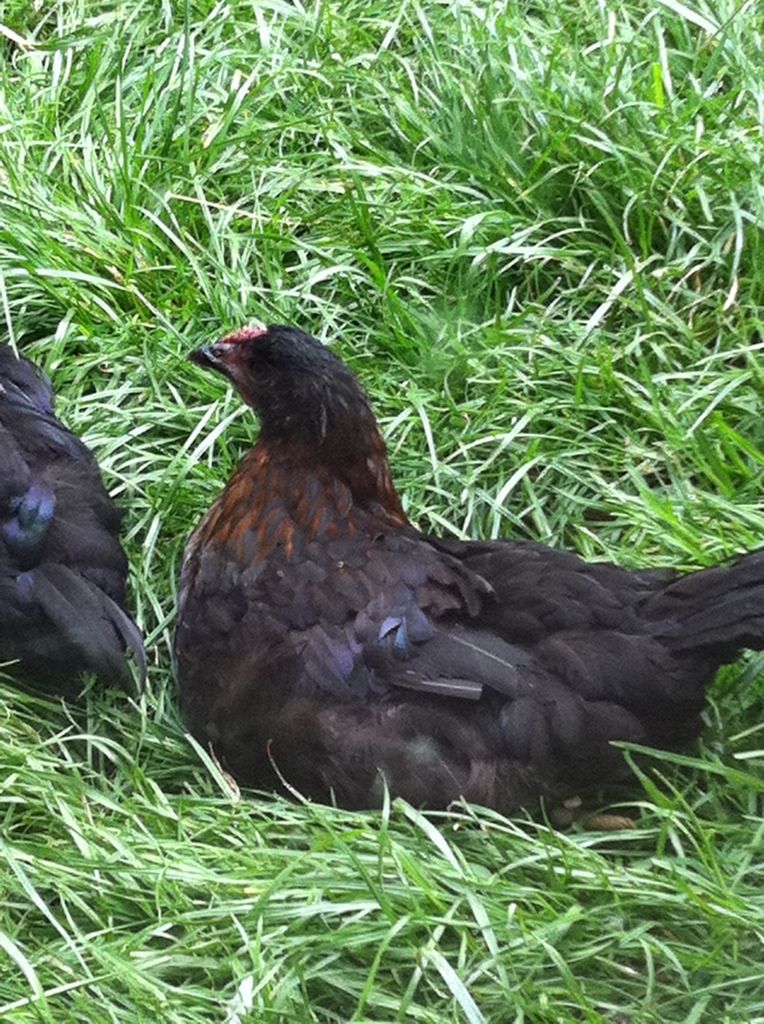 -don't assume that a flock of chooks won't come walking into your house if you leave the back door open. And shit everywhere.
-that they make me happy with their bok boking and scratching around the place. I could become a crazy chook lady.
So what do you know?