We're here! We made it to the Gold Coast, my hometown, to visit my folks without a drama.
Sure the plane ride was a little amusing. There is always a moment of realization that the adult to child ratio is way out just before I board a plane with the three girls on my own. And my carry on bag is always way overpacked with assorted foods and drawing supplies to keep the kiddos occupied.
But Harper calling out "Let's just. Fucking. Go." at the top of her lungs, complete hands thrown in the air, as we were waiting to take off, was unexpected. As was her telling the lovely flight attendant who said hello to her that she didn't like her. And I guess I thought that she might want to keep her clothes on for the flight.
But it was pretty easy. If not a little surprising.
Our time here so far has been just lovely. Mum has already cooked me a chocolate cheesecake and my Dad brings the washing in. I've finally met my beautiful niece who is 7 months old and my kiddos have been playing with their cousins like no time at all has passed. And the gorgeous warm weather and copious food and hours of playing has made for happily tired kids.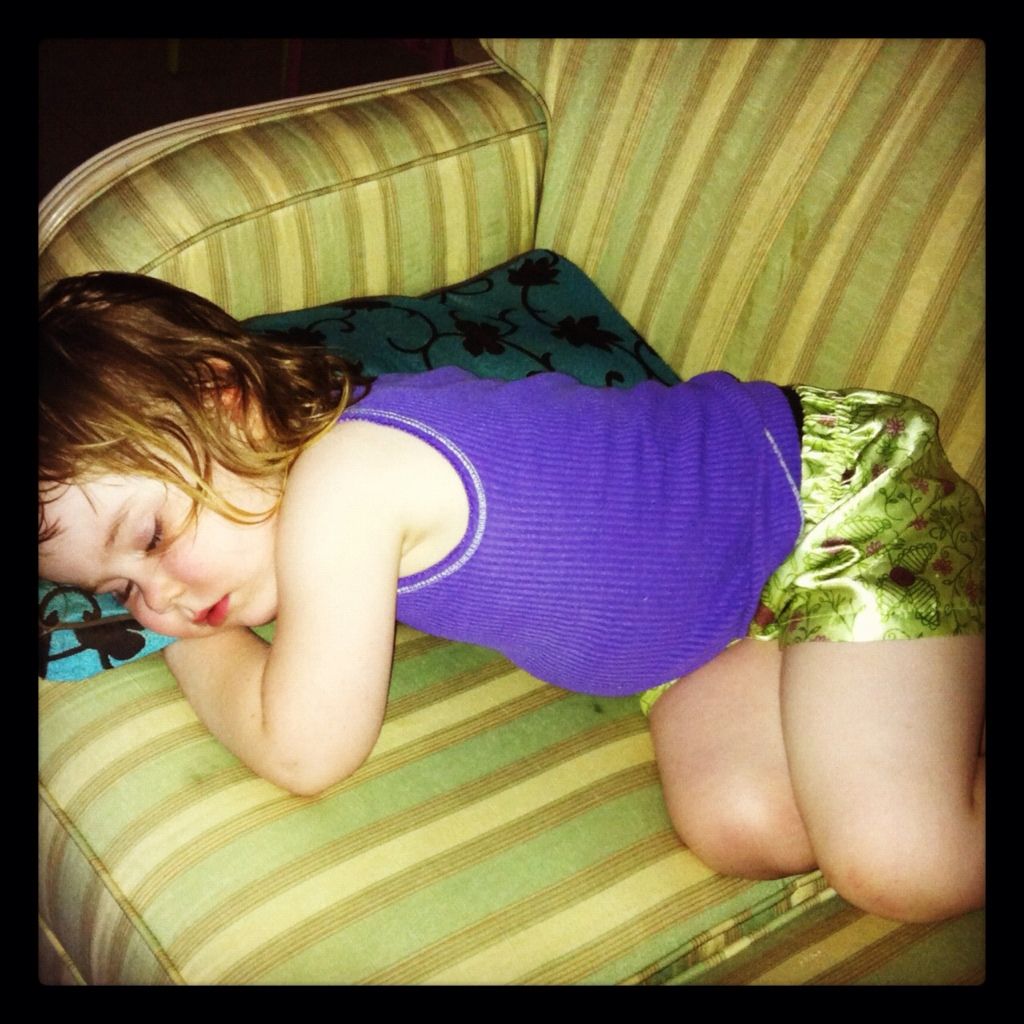 Even if we are up before 6AM.
I have made some plans with some of my old crew and I plan to spend a fair whack of time down at the beach. I hope my Melbourne raised kids can move past seeing sand as a constant sense of displeasure. I'm pretty sure their love of the water will be the winner.
Life is good.