Summer in my circle of friends means dealing with the glut of tomatoes that we all seem to end up with.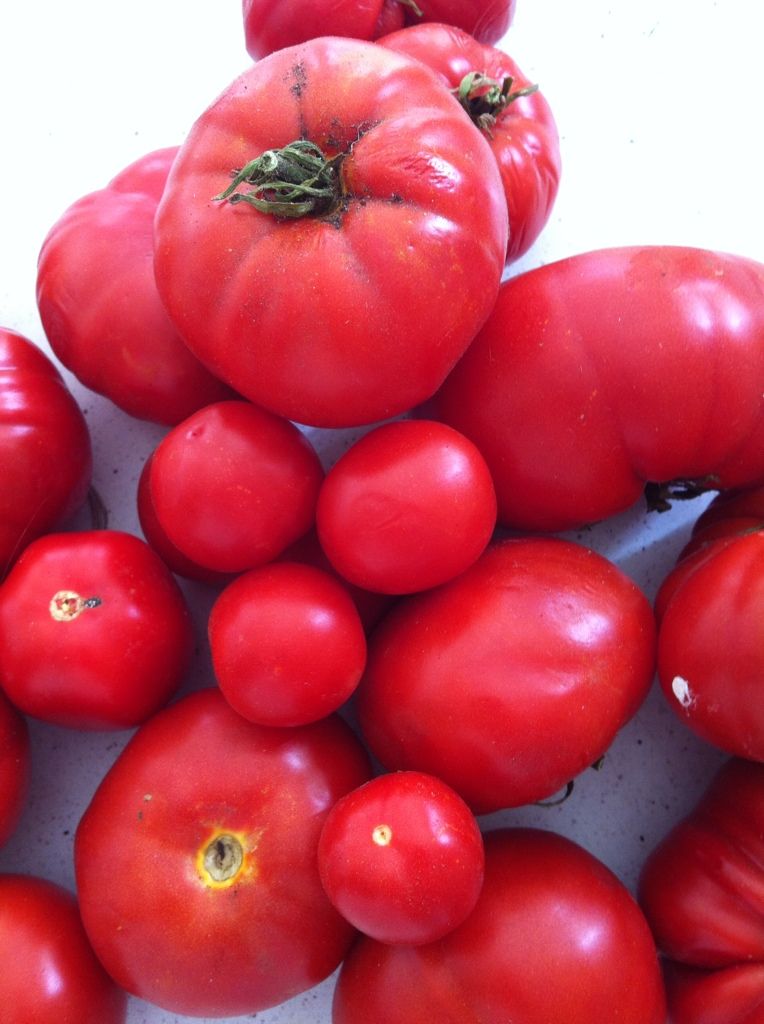 My kids LOVE a tomato based pasta sauce and it's one of those meals I can confidently say will get eaten every time I make it. I had a heap of basil about to bolt to seed and bought a braid of garlic from the farmers market that was just begging to be added to the tomatoes so we could have my bolognaiseish sauce. Again.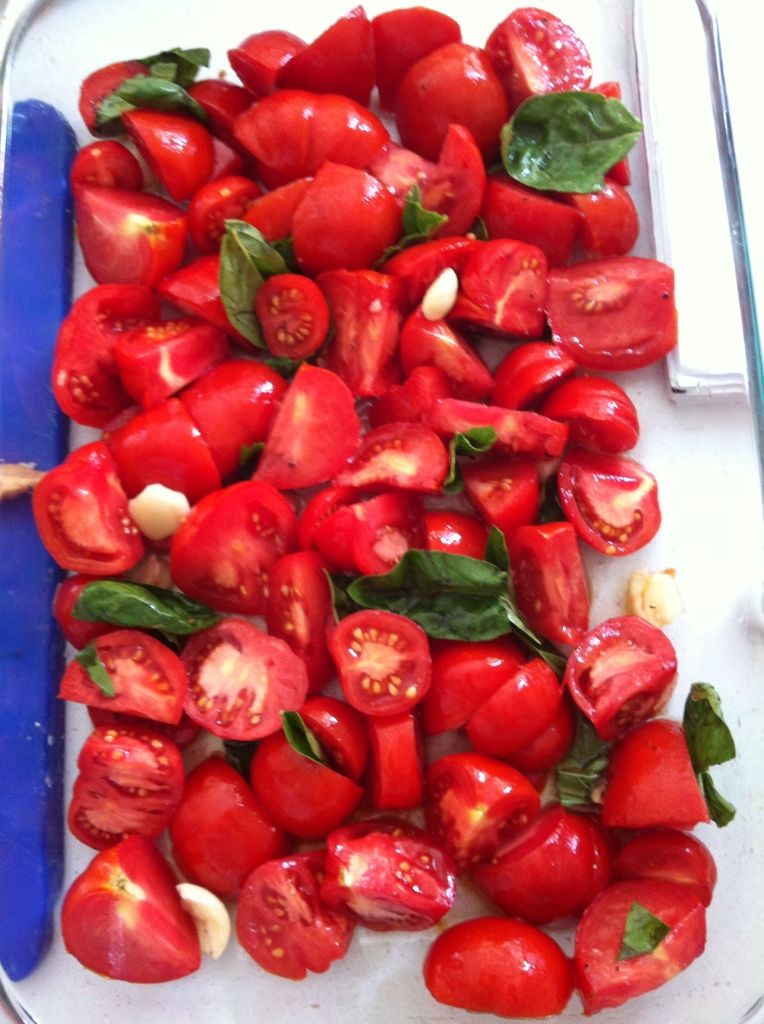 Chop the tomatoes and add some torn up basil and a few cloves of garlic. Crush them a bit first. Drizzle with a bit of olive oil and mix it all around. Put in a medium oven for at least an hour. Take it out and stir it from time to time.
After an hour and a big stir mine looked like this.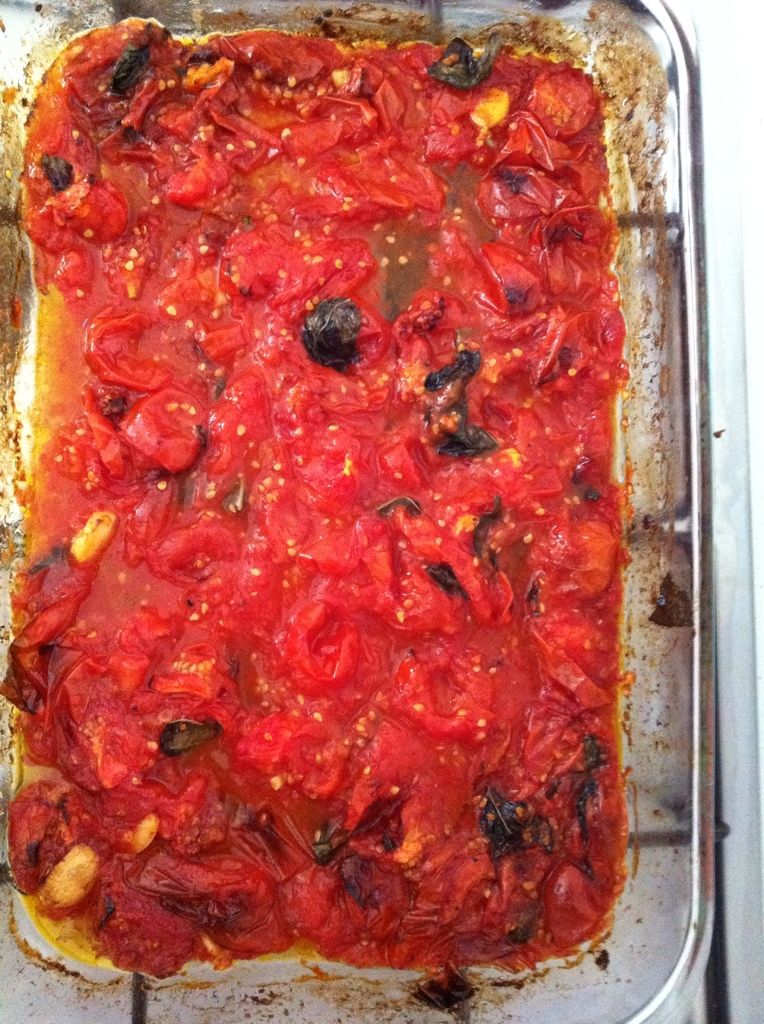 I then got to use my blender, for which I have an unnatural love. After whizzing it I noticed that there were a lot of seeds-which means it might be poison if you are one of my kids who hate seeds/lumps/pips.
So I strained it through a sieve. Pushing it through with a spoon.
If you had any idea how to can or preserve stuff-which is on my "to learn" list. It would be a great project to make a few jars at a time and seal to use later. Mind is in the fridge waiting to be made into tonight's dinner!