I'm just back from our annual trip to Warrnambool. The girls and I enjoyed 4 days and 3 nights spending time with other school free families at a caravan park. This year we stayed in a cabin as Luke needed to stay at home for work. Here are some tips for enjoying your time in a caravan park.
-if your children are old enough to be without constant supervision set clear boundaries. I made a point of showing my big 2 on the first day where they were able to go without me and let them know where was not OK and what they would have to check in with me for.
-Make a couple of meals before you leave home. Cook up a batch of spaghetti bolg or soup and have it ready to go at dinner time when tired, hungry kiddos need to eat. If you are staying in a tent freeze the ones you don't want on the first day and they can defrost in the esky.
-take a few toys and some drawing stuff. You never know what the weather might do or if kids might like an hour of time out.
-always pack 2 extra pairs of undies per per person than you think you will need. This goes without saying.
-always err on the side of caution when it comes to children being warm at night. Cold kids don't sleep well and it really is unpleasant to be freezing in bed. Take an extra blanket or a tracksuit to sleep in if you think you might need it.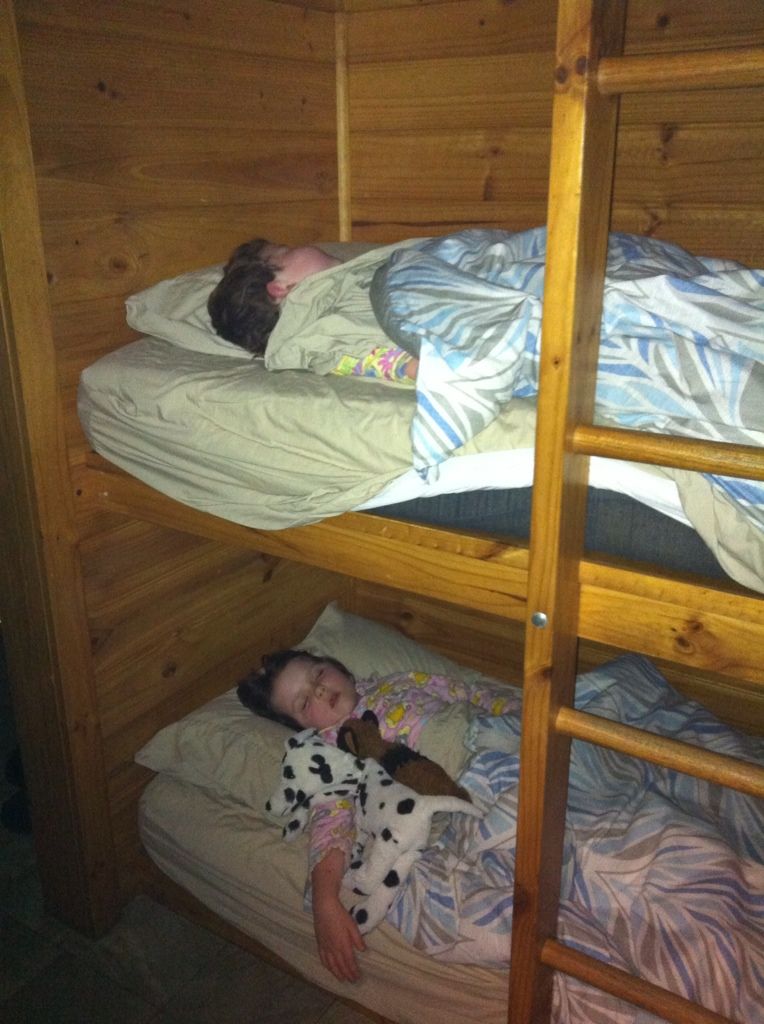 -the best way to keep all of the sand/debris/bugs out of everyone's bed is to sweep the floor often and keep the shoes outside. And in my case, keep the kids out of my bed in the daytime!
-accept that while these kinds of holidays may be awesome, they might not be relaxing for the parents with younger children. There is a lot of supervising littlies around cars and playing on parks and paddling at the beach as well as feeding, clothing, sunscreening and general business. It's a great holiday and I adore this type of time away but I'm not sitting around reading a novel...yet.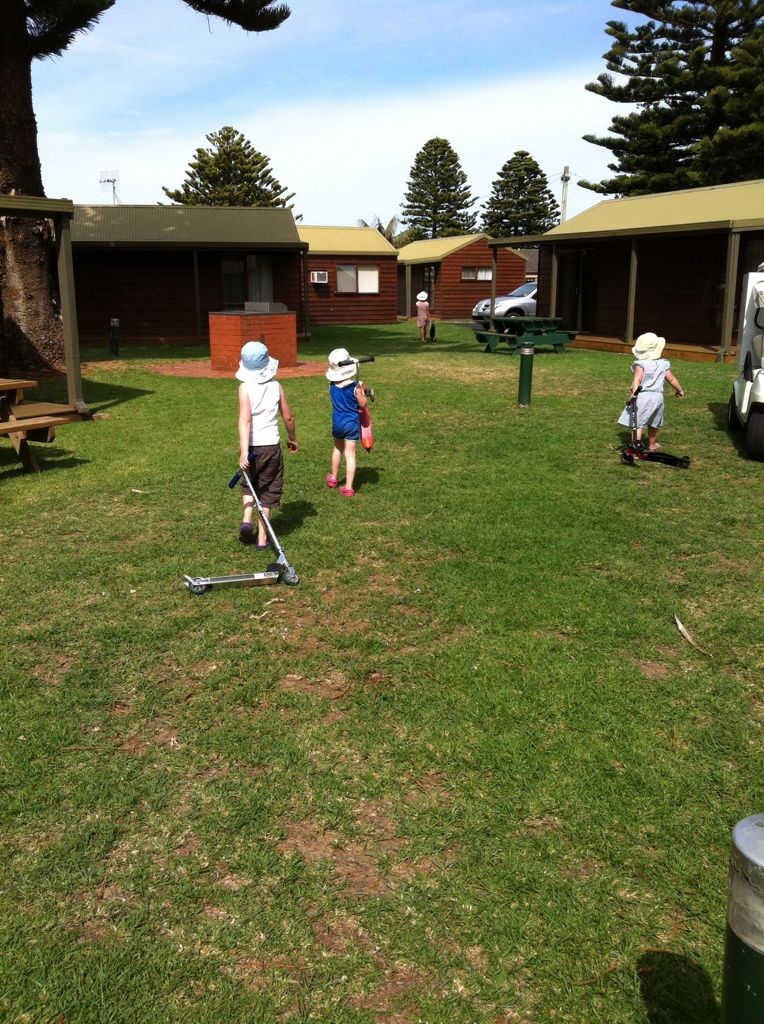 So instead of forking out big bucks for a fancy resort a plane ride away why not consider ducking off for the weekend to a caravan park a couple of hours away and staying in a cabin if you don't have the camping gear. Be sure to pack the scooters or bikes and the towels-kids will swim no matter the temperature.
I'm already planning our next trip.....